Story Progress
Back to home
Kolmi Papeto Tetralo Recipe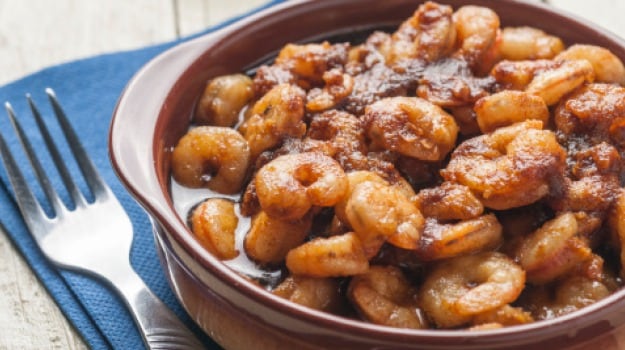 How to make Kolmi Papeto Tetralo
Prawns and potatoes form the body of this spicy Parsi dish.

Ingredients of Kolmi Papeto Tetralo
3-4 Tbsp oil
6-7 medium Prawns
2 tsp chilli garlic paste
1/2 tsp turmeric powder
1/2 tsp red chilli powder
6 Tbsp of fresh tomato puree
1 bowl Potatoes (half boiled)
1/2 tsp finely chopped green chillies
1/2 tsp finely chopped coriander
to taste Salt to taste
1.
Heat the oil in a pan and add the prawns.
2.
Add the chilli garlic paste to it and mix well.
3.
Add turmeric powder and red chilli powder followed by the tomato puree.
4.
Add salt and potatoes, cook till done.
5.
Now add the green chillies and coriander to it and mix well.
6.
In case the food sticks to the pan add some more oil to it.
Key Ingredients: Prawns, Potatoes (half boiled), Salt to taste