Story Progress
Back to home
Lauki ka Daalna Recipe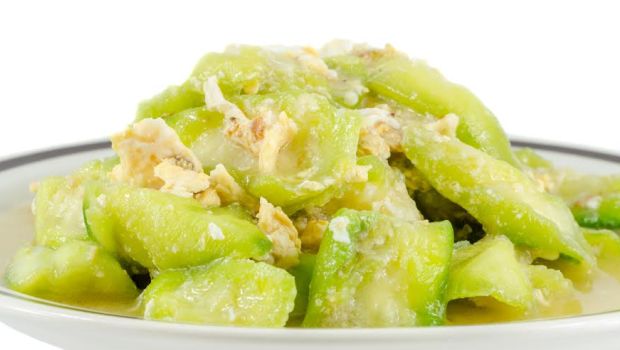 How to make Lauki ka Daalna
Masala-enhanced bottle gourd cooked in milk.

Ingredients of Lauki ka Daalna
500 Gram Bottle gourd (scraped), finely chopped
2 Tbsp Clarified butter
10 Black peppercorns
8 Cloves
1/4 tsp Cinnamon (broken)
1/2 tsp Fenugreek seeds
1 tsp Cumin seeds
2 Black cardamoms
6-7 Green chillies (slit)
To taste Salt
1 tsp Sugar
1/2 Milk
1.
Heat the clarified butter and add the peppercorns, cloves, cinnamon, fenugreek seeds, cumin and the black cardamoms.
2.
When slightly darkened, add green chillies.
3.
When glossy, add the bottle gourd and salt.
4.
Stir around over high flame to coat well with ghee.
5.
Lower the flame and cook covered, till the bottle gourd becomes tender and cooked through.
6.
Add sugar and milk, cook over medium flame till the excess liquid dries up.
7.
Serve hot garnished with coriander leaves.