Story Progress
Back to home
Lauki Ki Yakhni Recipe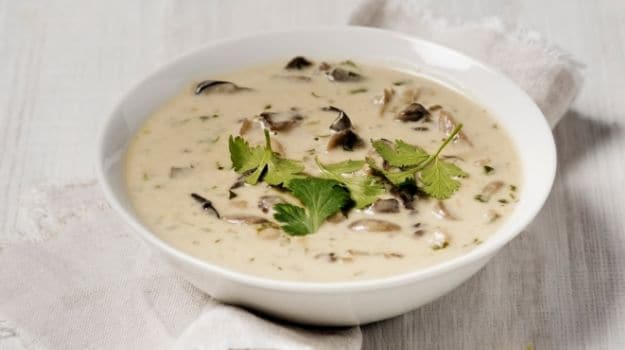 How to make Lauki Ki Yakhni
About Lauki Ki Yakhni Recipe: Here is your boring lauki made interesting with a dash of spices and curd to give it a silky smooth texture.

Ingredients of Lauki Ki Yakhni
8-10 Pieces Lauki (round)
2 tsp Ghee
3-4 tbsp Onions, chopped
1 cup Dahi (mixed with a pinch of maida)
2 tsp Saunf (fennel) powder
1 tsp Dry ginger powder
3 tbsp Cream
1 tsp Dhania (coriander) powder
1/2 tsp Jeera (cumin) powder
2-3 Hari elaichi (green cardamom)
to taste Salt
1.
Fry lauki in ghee and keep aside.
2.
Heat ghee in a pan and add onions till golden brown
3.
Add the dahi to it and stir well till it comes to a boil.
4.
Then add saunf and saunt, stir again.
5.
Mix in the cream while stirring all the while.
6.
Now add dhania powder, salt, jeera powder, hari elaichi and mix well.
7.
Place lauki pieces in the gravy, gently mix it together and cook for a few minutes.
8.
Garnish with coriander and mint