Story Progress
Back to home
Nadroo Yakhni Recipe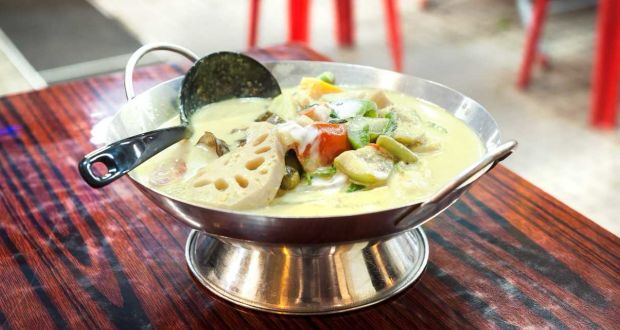 How to make Nadroo Yakhni
A Kashmiri curry made with lotus stem and yogurt.

Ingredients of Nadroo Yakhni
500 gms lotus stem
500 gms yogurt
100 gms ghee
25 gms dry ginger powder
25 gms green cardamom powder
50 gms fennel powder
2 gms bay leaves
5 gms asafoetida
to taste salt
1.
Cut the lotus stem into 1/2 inch pieces.
3.
Boil 1 litre of water and cook lotus stems for 10 minutes.
4.
Add all the ingredients and cook briskly for another 15 minutes stirring constantly until the lotus root is tender and the gravy is creamy.
5.
Serve as an accompaniment with rice.