Story Progress
Back to home
Leafy Salad with Walnuts Recipe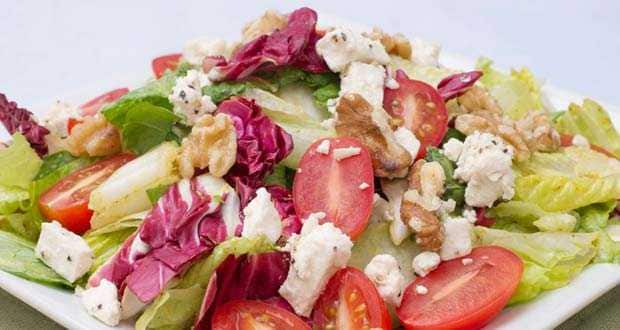 How to make Leafy Salad with Walnuts
About Leafy Salad with Walnuts Recipe | Salad Recipe: A simple and refreshing salad of leafy greens, tomatoes and walnuts. Leave the ham out for a vegetarian version.

Ingredients of Leafy Salad with Walnuts
3 Leafy vegetables (lettuce, chinese cabbage)
50 Gram Walnuts (grounded)
1 Tbsp Walnut oil
1 Tbsp Sherry vinegar
4-5 Cherry tomatoes
A pinch of Salt
1.
Mix the leafy vegetables and the cherry tomatoes with the ground walnuts in a glass bowl.
2.
Add the walnut oil and the sherry vinegar to the salad and mix well.
3.
Serve with the parma ham.