Story Progress
Back to home
Lemon Creme Brulee Recipe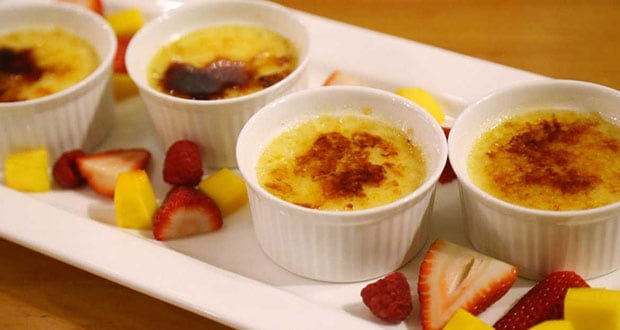 How to make Lemon Crème Brulee
About Lemon Crème Brulee Recipe: Tiny little cupcake-like of custard with an essence of lemon. This recipe of Lemon Crème Brulee is balanced by cream and honey on one side and tangy, citrus bit of lemon on the other. So you can never have enough of this lemon dessert!

Ingredients of Lemon Creme Brulee
125 Ml skimmed milk
125 ml fresh cream
4 Egg yolk
30 gms honey
1 Lemon (juiced)
1.
Warm the milk and cream together.
2.
Add egg yolk, honey and lemon juice and stir continuously.
3.
Bake it in the oven on a double broiler for 180 C for 20-25 minutes