Story Progress
Back to home
Mango, Avocado and Shrimp Salad Recipe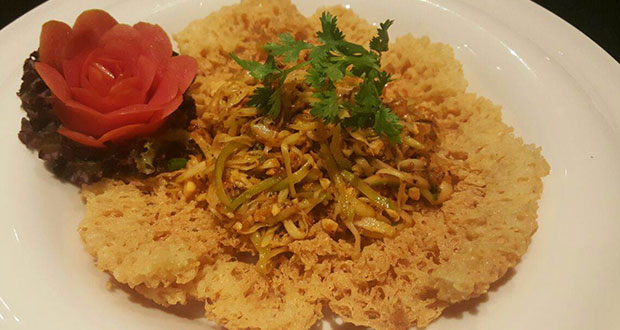 How to make Mango, Avocado and Shrimp Salad
The buttery taste of avocado marries well with the kick of lemon juice while mango cools your mouth with its sweet taste. The shrimp gives the salad its texture and the punch of spice is just enough to make your taste buds tingle. Have a bowl of this refreshing salad after a tiring day at work and it will charge you up instantly.

Ingredients of Mango, Avocado and Shrimp Salad
3 Tbsp Fresh lime juice
2 tbsp Grapeseed oil
1 tbsp Sugar
2 large Firm-ripe mangoes
2 medium Firm-ripe avocados
2/3 cup Green onion, sliced
2/3 cup Cilantro, chopped
1 tbsp Minced fresh hot red or green chili (or 1/2 tsp. dried red chili flakes)
450 gram Cooked shrimp, peeled
1.
In a large bowl, whisk together lime juice, oil, and sugar until sugar dissolves.
2.
Dice mangoes and avocados into cubes and add to bowl.
3.
Add green onion, cilantro, chili and shrimp.
4.
Mix gently. Serve or cover and chill for up to 1 hour.