Story Progress
Back to home
Raw Mango Salad Recipe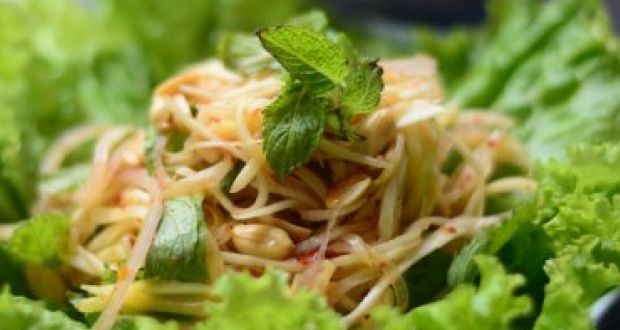 How to make Raw Mango Salad
About Raw Mango Salad: If you love mangoes then you're going to love this Yum Mamuang, also known as a Raw Mango Salad. All you need is raw mango, onions, chilli, mint, lettuce and sugar make a perfect combination of sweet, spice and sour.

Ingredients of Raw Mango Salad
1 1/2 Cup Raw mango
1/3 cup Onion
1 tsp Red chilli
1/8 cup Mint
1/3 cup Lettuce
1 tsp Palm sugar
to taste Soya sauce
1.
Peel the raw mangoes and grate them. Then, slice the onions.
2.
Toss the rest of the ingredients together with the raw mangoes and onions.
3.
Add crushed peanuts and serve it on a bed of lettuce.