Story Progress
Back to home
Melting Chocolate Surprise Recipe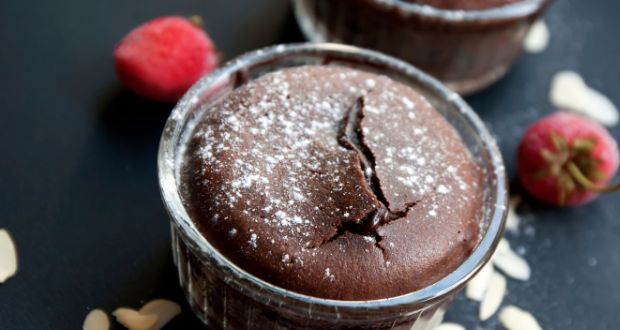 A smooth and velvety chocolate dessert with a soft surface and molten chocolate inside.

Ingredients of Melting Chocolate Surprise
100 gm dark chocolate
100 gm butter
3 eggs
75 gm flour
50 gm sugar
1.
Melt the chocolate over a double boiler. Add the butter and stir.
2.
Whisk the sugar and eggs together and gradually add to the chocolate mixture.
3.
Remove from the heat and fold in flour. Allow it to cool. Spoon into greased and floured molds and bake at 210 degrees C for 7 minutes.
4.
Turn out and serve immediately.