Story Progress
Back to home
Millennium Meringue Recipe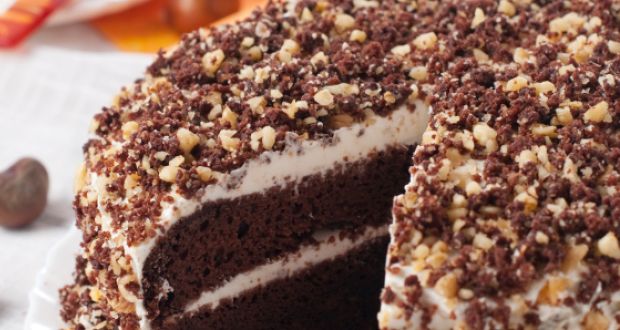 Dig deep into the layers of freshly made meringue and chocolate cream. Top it off with some nuts for the extra crunch!
Total Cook Time

1 hr 15 mins

Ingredients of Millennium Meringue
8 egg whites
450 gm castor sugar
Dark chocolate cream
250 gm chopped bitter chocolate
120 ml cream
100 gm butter grated rind
1 orange
4 egg yolks rum to flavor Pistachio chocolate cream
250 gm chopped white chocolate
100 ml cream
100 gm butter
4 egg yolks
2 Tbsp pistachio nut paste
1 tsp saffron strands soaked in a tsp of water
Extra whipped cream chopped nuts to decorate
1.
1. Whip the whites until stiff and gradually beat in the sugar.
2.
2. Then pipe/spread out onto a greased and lined tray.
3.
3. Bake at 160 degree C for hour until dry and until.
4.
4. Cool slightly and remove from tray.
5.
5. To prepare the chocolate cream, melt both the chocolates in separate bowls with the cream and butter.
6.
6. Stir the yolks, pistachio paste and saffron into the white chocolate mixture.
7.
7. Use to layer meringue.
8.
8. Then add a little whipped cream.
9.
9. And decorate it with chopped nuts.