Story Progress
Back to home
Mirchi ka Saalan Recipe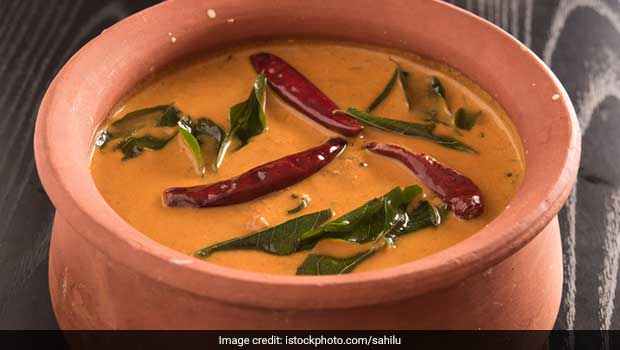 How to make Mirchi ka Saalan
Mirchi ka salan is popular Hyderabadi dish made with green chillies, peanuts and an array of spices.

Ingredients of Mirchi ka Saalan
125 gm green chillies-washed, drained
1/2 cup oil
1 tsp black sesame seeds
1 tsp onion seeds
1/2 tsp fenugreek seeds
2 sprigs curry leaves
1/4 cup poppy seeds-soaked in 1/2 cup water
2 Tbsp dried coconut-grated
1/4 cup white sesame seeds
2 Tbsp peanuts
1/2 tsp turmeric powder
1 tsp chilli powder
1 Tbsp coriander powder
2 Tbsp salt
1 Tbsp cumin seeds - roasted, powdered
1/4 cup tamarind - soaked and strained
1.
Combine the poppy seeds, coconut, white sesame seeds and peanuts and grind to a paste.
2.
Slit the green chillies lengthwise.
3.
Heat oil and saute chillies over high flame, till they get a fried look. Remove from oil before they get discoloured.
4.
To the same oil, add black sesame seeds, onion seeds and fenugreek seeds. When they splutter, add curry leaves and stir-fry to mix well.
5.
Add the ground paste, turmeric, chilli powder, coriander, salt and cumin. Saute over medium flame, stirring occasionally until the masala is fried and the oil separates.
6.
Add green chillies, stir and then mix in the tamarind. Add enough water to form a thick gravy and bring to a boil.
7.
Then leave to simmer for around 5 minutes.