Story Progress
Back to home
Mooli ki Bhurji Recipe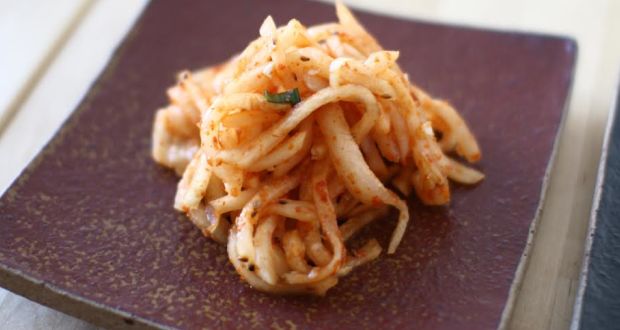 An uncomplicated radish recipe.

Ingredients of Mooli ki Bhurji
2 large radish-including the leaves
2 Tbsp mustard oil
1/8 tsp asafoetida
1 tsp cumin seeds
Salt to taste
1 tsp sugar
1/2 tsp chilli powder
1.
Wash the radish leaves well and chop fine.
2.
Scrape the radish, wash and chop fine.
3.
Heat the oil and add the asafoetida and cumin seeds.
4.
When they begin to splutter, add the chopped vegetables, salt, sugar and chilli powder.
5.
Stir-fry till the leaves are slightly limp but still crunchy and serve.