Story Progress
Back to home
Moong Dal Payasam Recipe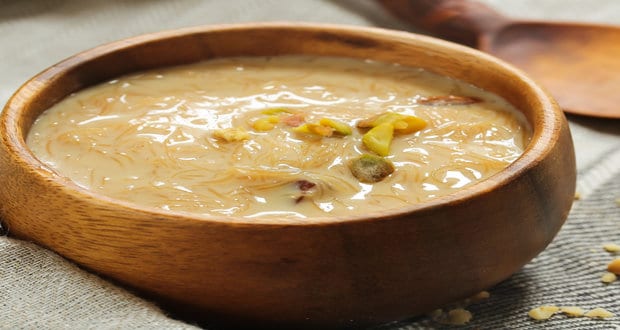 How to make Moong Dal Payasam
About Moong Dal Payasam Recipe: Blended moong dal cooked with the flavors of coconut milk, cardamom and cinnamon. Moong dal payasam is the perfect Indian dessert to have on a cold winter evening. Moong dal payasam is also prepared on special festivals like Onam and as prasadam during various pujas across South India. Made in desi ghee with just a few other ingredients, this is an easy dessert recipe to prepare at home and relish with family.

Ingredients of Moong Dal Payasam
200 gms moong dal
4 tbsp desi ghee
4-5 sticks cinnamon
4 green cardamom pods
2 1/2 tbsp sugar
1/2 cups thick coconut milk
1/2 cup milk
Water
2.
Heat some ghee in a pan and add cinnamon and green cardamom. Saute for a minute.
3.
Drain the dal and add it to the cooking mixture. Add water and cook for sometime. Remove and leave it to cool.
4.
Blend the dal to make a thick puree.
5.
Heat ghee in a pan and add the dal paste, sugar, green cardamom powder, coconut milk and milk. Cook for sometime.