Story Progress
Back to home
Mustard Mayonnaise Recipe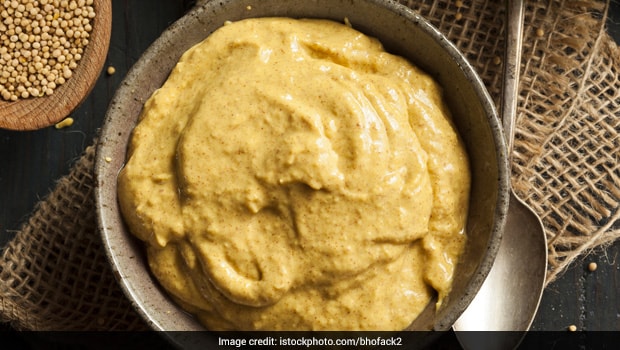 How to make Mustard Mayonnaise
About Mustard Mayonnaise Recipe: Mayonnaise has over the years gained a strong momentum over our kitchens. So much so that we prefer it as an accompaniment with almost anything and everything! From Potato bites to momos to rolls and kebabs, Mayo or Mayonnaise can be paired with just everything. Mustard Mayonnaise is a great addition to the various variations of Mayonnaise we have.
Ingredients in Mustard Mayonnaise Recipe: A creamy, delicious mayonnaise with a spicy kick! Mayonnaise mixed with whole grain mustard, honey along with a bit of chilli powder, salt and pepper.

Ingredients of Mustard Mayonnaise
1 Tbsp Whole grain mustard
125 Ml Mayonnaise
1 tsp Honey
A pinch of Chilli powder
Salt and Pepper
1.
Mix all the ingredients together well so that they blend with each other.
Recipe Notes
Mustard mayonnaise makes for a tasty accompaniment with Kromeskies.