Story Progress
Back to home
Tofu and Cashew Mayonnaise Recipe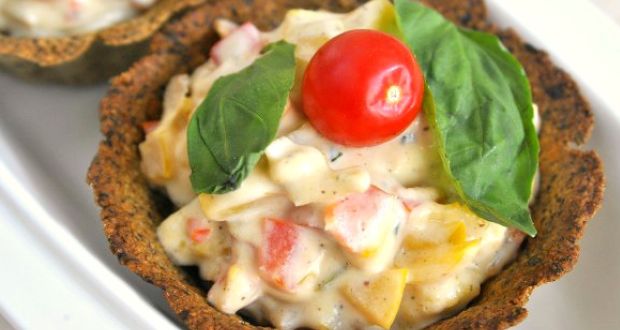 How to make Tofu and Cashew Mayonnaise
About Tofu and Cashew Mayonnaise: Imagine a mayonnaise without a drop of oil! Without any eggs. Totally vegan. Made with tofu.

Ingredients of Tofu and Cashew Mayonnaise
For mayo:
1 package (firm) silken tofu (12.3 ounce package)
1/2 cup cashew paste
1 tsp lemon juice
1 tsp mustard powder
Sea salt, to taste
Black pepper, to taste
1 tsp sugar
1/4 tsp wasabi paste
For the vegetable mayo dip:
1 tsp olive oil
2 tsp garlic
1/4 cup baby corn
1/4 cup mushrooms
1/4 cup red peppers
1/4 cup yellow peppers
3-4 cherry tomatoes
Thyme, a few sprigs
4-5 basil leaves, to garnish
Prepare mayo:
1.
Drain water from tofu and place it in the blender with cashew paste, lemon juice, mustard powder, salt and pepper.
2.
Blend at highest speed until light and creamy.
3.
Now add sugar and wasabi paste.
4.
Blend again and keep aside.
5.
You can serve it with some crackers or apply in sandwiches.
Prepare vegetable mayo dip:
1.
Take a pan and in a little olive oil, saute garlic, mushrooms, babycorn, bell peppers till they get translucent. Add a few sprigs of thyme.
2.
Once done, mix the mayonnaise into this potpourri.
3.
You can serve this with crackers or pour it into ready made tart cases.
4.
Garnish with cherry tomatoes and basil leaves.