Story Progress
Back to home
Neer Dosa Recipe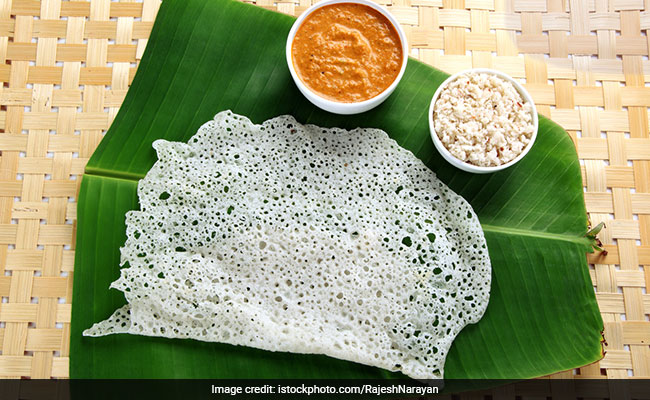 How To Make Neer Dosa
About Neer Dosa Recipe: The word 'Neer' literally means water! A thin and crispy dosa made with a runny rice batter. It is very light and is known to be a Kannada delicacy. Pair it up with sambhar and enjoy!

Ingredients of Neer Dosa
1 Cup rice (soaked for 2 hours)
1/2 cup coconut, grated
1/2 tsp salt
5 cups water
1 tbsp oil
1.
Grind rice and coconut to a very fine paste.
2.
Add 5 cups water and salt.
3.
Heat a non-stick pan and pour enough batter to cover the pan (turn the pan around quickly so the mixture coats the bottom well without any holes.
4.
Lower the heat and cover pan for 1/2 a minute or so.
5.
When the edges start lifting, dribble a few drops of oil around and ease the dosa out of the pan and serve.