Story Progress
Back to home
Pan Fried Fish with Almonds Recipe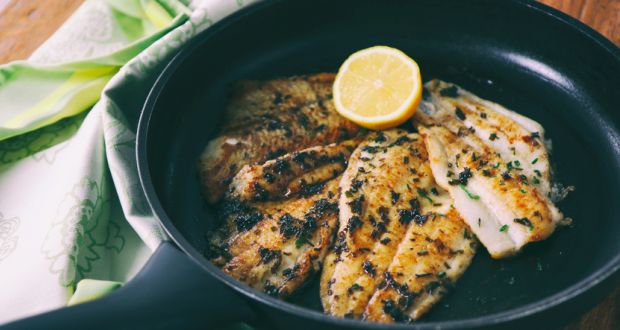 Serve batter coated fish fillets with Worcestershire sauce, lemon juice and butter-roasted dry fruits at your next dinner party.

Ingredients of Pan Fried Fish with Almonds
400 gm fish fillets
20 ml oil
50 gm butter
1 egg
25 gm roasted sliced almonds
25 gm soaked raisins
Flour to coat
10 ml lemon juice
10 ml Worcestershire sauce
Parsley (chopped), for garnishing
1.
1. Season fish with salt and pepper.
2.
2. Coat the fillets with flour. Then dip them in beaten eggs.
3.
3. Fry fish on both sides in hot oil until golden brown.
4.
4. Mix lemon juice, Worcestershire sauce and pour it on the fish.
5.
5. Sauté almonds in butter with raisins and parsley, and pour over fish before serving.