Story Progress
Back to home
Pineapple and Mooli Kachumbar Recipe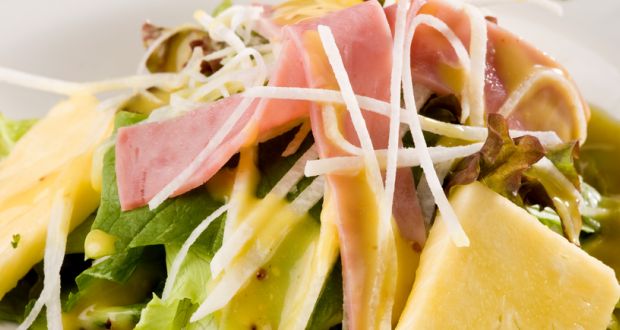 A quick salad made with hydrating summer ingredients. Simple yet impressive!

Ingredients of Pineapple and Mooli Kachumbar
1/2 pineapple
1 red radish
1 onion
1 cucumber
Coriander leaves
1 tsp black salt
1 tsp chaat masala
2 Tbsp lemon juice
2 Tbsp extra virgin olive oil
2 green chillies
Salt and pepper to taste
1.
1. Cut pineapple into thin slices. Then chop red radish and onions in circular disk shapes.
2.
2. Chop cucumber in long slices and mix all the fruits and vegetables in a bowl.
3.
3. Add the dressing of lemon juice, olive oil, green chillies, chaat masala, black salt to the vegetables.
4.
4. Toss it well and serve.