Story Progress
Back to home
Pineapple, Orange and Bottle Gourd Juice Recipe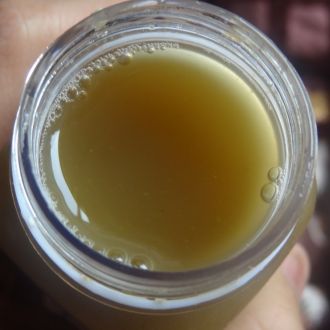 A refreshing drink with an extra punch of nutrients. Pack pineapples, cucumbers, bottle gourd, basil, oranges and blend away.

Ingredients of Pineapple, Orange and Bottle Gourd Juice
1 cup of diced pineapple
1 cup of sliced oranges
1 cup of chopped bottle gourd
1 cup of sliced cucumber
A few basil leaves
A few curry leaves
1.
1. Gather all the ingredients.
2.
2. Put all the fruits and veggies in the cold-pressed machine to extract the juices.
3.
3. Add basil and curry leaves from top for taste
4.
4. Alternatively, blend everything together with a little water and strain all the pulp out with a sieve