Story Progress
Back to home
Plain White Bread Recipe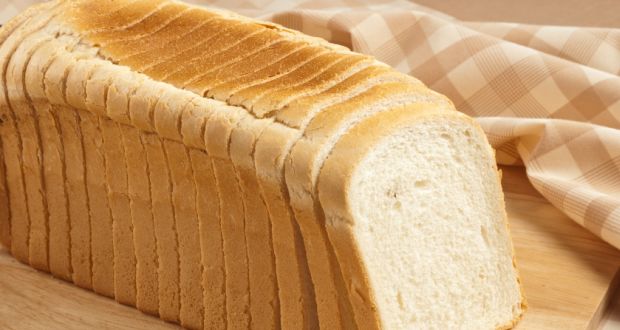 How to make Plain White Bread
Let the aroma of freshly baked bread spread in your house. Soft and light, this bread recipe will not disappoint you.
Total Cook Time

2 hrs 15 mins

Ingredients of Plain White Bread
Oven temp: 400 F - 200 C
1 tsp (5 gm) sugar
Lukewarm water to knead dough (too hot will kill yeast)
1 tsp dry yeast or 10 gm compressed (Frozen) yeast
2 cups (240 gm) flour (maida)
Salt to taste
1 tsp oil
Greased loaf tin (about 20cm /8
1 egg, slightly beaten with 1 Tbsp (15 g) milk and 1/4 tsp salt
Note: In case you do not want to use egg, use 1/4 cup milk and salt mixture.
1.
Dissolve sugar in 1/2 cup lukewarm water (should be body temperature, i.e. when put on the wrist, should not feel warm or cold).
2.
Sprinkle dry yeast over it or blend the frozen yeast into the water. Leave this solution in a draught-free place to froth. Should take about 10 minutes. In case it does not, it means that your yeast is ineffective, hence change your packet.
3.
Sieve the flour, add salt and rub in the oil. Make a well in the centre of the flour; pour the yeast mixture and some of the water into it. Start mixing the flour and liquid together, adding liquid little by little till smooth and soft.
4.
Knead the dough on a floured surface for at least 10 minutes--fold dough towards yourself, then push down and away with the heels of the palms. Continue till the dough feels firm and elastic and no longer sticky.
5.
Place dough in a deep vessel, well dusted with flour, and cover vessel with cling film or a thick damp cloth. Keep in a draught-free place to rise.
6.
When dough rises (about an hour in warm weather and 2-3 hours in cooler climate and about 45 minutes if using the warm water technique), punch it and knead a little before leaving it to rise again. The second rise will take a much shorter time. To test the dough, press lightly into the dough with a finger, and if the impression fills up soon, it is done.
7.
After the second rising, roll dough out flat, about 1/4 cm (1/8") thick, and then roll it like a scroll. Fold the two ends of the roll towards each other, making them meet in the centre. Place the dough in the tin, folded side down. The dough should not fill more than half the tin.
8.
Brush with egg mixture and leave to rise once again. When the dough doubles (about 15 minutes), bake in a pre-heated oven, placing a bowl of hot water at the bottom (to humidify the baking atmosphere). Bake for about 30-40 minutes, or until brown and the loaf leaves the sides of the tin. Remove from the oven and place inverted on a wire rack to cool. If you want a soft top, place on a thick cloth like a folded towel instead of the rack.