Story Progress
Back to home
Potatoes Wrapped in Crispy Rice Pancake Recipe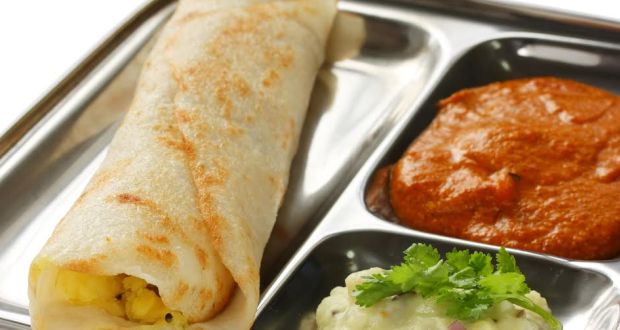 How to make Potatoes Wrapped in Crispy Rice Pancake
About Potatoes Wrapped in Crispy Rice Pancake Recipe: Stunning flavors added to potatoes that are grilled on the charcoal, and then encased in a pancake full of flavor. It's chatpatta, it's snacky and different!

Ingredients of Potatoes Wrapped in Crispy Rice Pancake
For the potato filling:
5-6 Potatoes
100 Gram Fresh cream
2 Tbsp Cream cheese
1 Tbsp Green chilli paste
1 tsp Green cardamom powder
1 tsp White pepper powder
2 Lemons (juiced)
1 Tbsp Ginger paste
1 Tbsp Garlic paste
100 Gram Kasoori methi
1/4 Bunch Fresh mint (for garnish)
2 Cucumbers (for garnish)
2 Tomatoes (for garnish)
To taste Salt
For the pancake:
100 Gram Urad dal (white-dhuli), soaked
200 Gram Rice flour
100 Gram Cornflour
100 Gram Maida
1/4 tsp Fenugreek seed powder
200 Gram Desi ghee
To taste Salt
3 Eggs
Prepare the potatoes:
1.
Boil the potatoes and peel them.
2.
Add fresh cream, green chilli paste, green cardamom powder, cream cheese, white pepper powder, ginger paste, garlic paste, lemon juice, kasoori methi.
3.
Marinate potatoes in mixture.
4.
Put on skewer and cook on charcoal.
Prepare the pancake:
2.
Mix and beat egg, rice flour, cornflour, maida and methi seed powder into dal paste.
3.
Add little water until batter is thin.
4.
Put non-stick pan on flame and add ghee. Pour half a ladle of batter and spread onto hot pan.
5.
Cook on high flame. Keep aside.
6.
Wrap in pancake and heat on tawa to give brown colour.
7.
Garnish with cucumber, mint and tomato.
Recipe Notes
Urad ki dal (dhuli - white) should be soaked 1 hour before cooking.
Charcoal or grill should be ready 1/2 hour before cooking the potatoes.