Story Progress
Back to home
Puff Pastry Recipe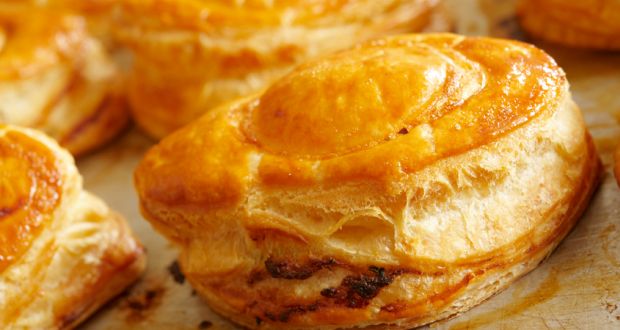 How to make Puff Pastry
About Puff Pastry Recipe: A perfect finger food for children to snack on! Puff pastry is a light, flaky and tender pastry made with flour, water, butter and salt. You can also stuff with a filling of your choice.
Total Cook Time

1 hr 15 mins

Ingredients of Puff Pastry
3 Cups refined flour
1 tsp salt
2 cups unsalted butter
1 cup iced water
1.
Mix maida, salt and 1 cup butter into a crumbly consistency.
2.
Add some of the water and continue to mix into a crumbly mixture. Add some more water till no dry particles remain.
3.
Cover in plastic wrap and refrigerate for 1 hour or so.
4.
Beat the butter into a 6" square between two sheets of plastic. Roll the dough into a rectangle 12"x 26".
5.
Place butter in center and fold first one end over, then the other. Press edges to seal and refrigerate for 15 minutes.
6.
Roll dough into a long strip again, fold one third from one end towards center and then the other. Chill. And repeat twice more before using as required.