Story Progress
Back to home
Rock Shrimp Tempura Recipe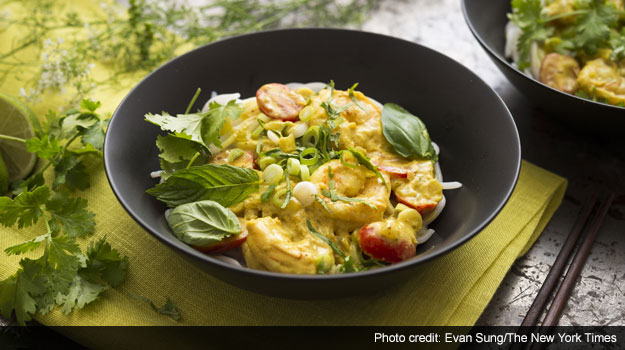 How to make Rock Shrimp Tempura
Prawns dipped in batter and fried deep golden. Tossed with creamy spicy sauce and topped with spring onions.

Ingredients of Rock Shrimp Tempura
For the Batter:
1 cup chilled water
1 egg yolk
1/4 tsp salt
1 cup flour (or you can use half flour and half potato starch for a crispier tempura)
For the Creamy Spicy Sauce:
6 Tbsp mayonnaise
Few drops lemon juice
1/2 tsp chilli garlic sauce (fun foods)
For the Batter:
1.
Beat yolk into iced water.
2.
Add flour and salt.mix. The batter will be slightly lumpy.
For the Creamy Spicy Sauce:
1.
Mix mayo with chilli garlic sauce and lemon juice.
For the Prawns:
1.
De-shell and devein prawns. Cut into small pieces.
2.
Heat oil in wok (to deep fry). Let oil get very hot.
3.
Dip chopped prawn in batter and deep fry. Take a slotted spoon and lay on a paper to blot oil.
4.
Toss in creamy spicy sauce and garnish with finely chopped green chives or spring onion.