Story Progress
Back to home
Sausage and Potato Casserole Recipe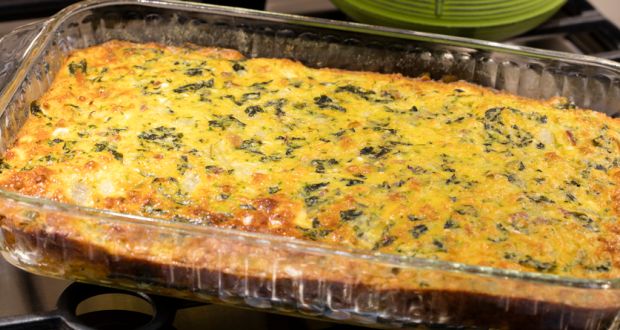 How to make Sausage and Potato Casserole
About Sausage and Potato Casserole Recipe: Time to slow down and enjoy life! A comforting casserole made with bell peppers, capsicum, potatoes, baked beans and sausages.

Ingredients of Sausage and Potato Casserole
1 yellow bell pepper, chopped
1 green bell peppers, chopped
1 onion, chopped
4 Sausages
1 potato, boiled
Vegetable oil
to taste salt and pepper
1 packet baked beans
1/4 cup water
1 Green chilli
Parsley
2.
Add all the vegetables and chopped sausages to it and stir well.
3.
Chop some potatoes and add to the mixture.
4.
Add salt and pepper to taste. Then saute all the vegetables.
5.
Add baked beans, green chilli and parsley to it.
6.
Let it heat for some time and then plate it up.