Story Progress
Back to home
Spaghetti Bolognese Recipe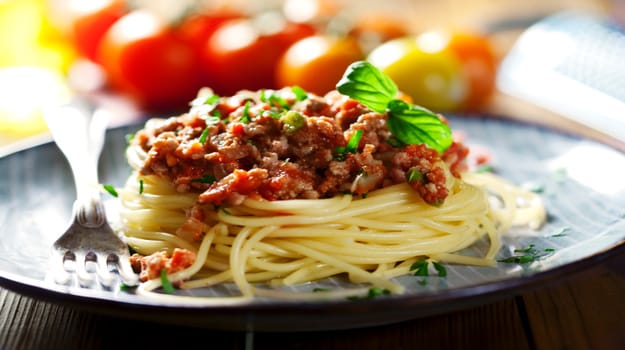 How to make Spaghetti Bolognese
About Spaghetti Bolognese Recipe: A quick breakfast or a mid meal, this Spaghetti Bolognese recipe is just super easy and quick to cook up. An easy one pot meal with Bolognese sauce which is a meat-based sauce for pasta which originated from Bologna, Italy. This can be that staple dish that you'll make over and over again!

Ingredients of Spaghetti Bolognese
2 Tbsp Olive oil
2 Onions, chopped
1/2 Garlic, chopped
1 Kg Lamb/chicken (minced)
1/2 tsp Red pepper
4-5 Tomatoes, chopped
1 Cup Tomato puree
2 Bay leaves (dried)
1 Tbsp Thyme
1 Tbsp Oregano (dried)
1 tsp Salt
1/2 tsp Black pepper
1 Cup Red wine
500 Gram Spaghetti (cooked), boiled
2.
Then add garlic, onion & fry it well.
3.
Then add the meat to it and mix it well.
4.
Add a dash of red pepper.
5.
Once the meat turns brown add the chopped tomatoes and the tomato puree.
6.
Now add the herbs. Mix in the bay leaves, oregano and thyme.
9.
Mix all well. Cover it and let it cook for 15-20 minutes
10.
Once done, pour this Bolognese sauce over the spaghetti.
11.
Garnish with some cheese and serve.
Recipe Notes
You can buy a packet of Spaghetti and boil in salted water according to the packet instructions.