Story Progress
Back to home
Stir Fried Chilli Paneer Recipe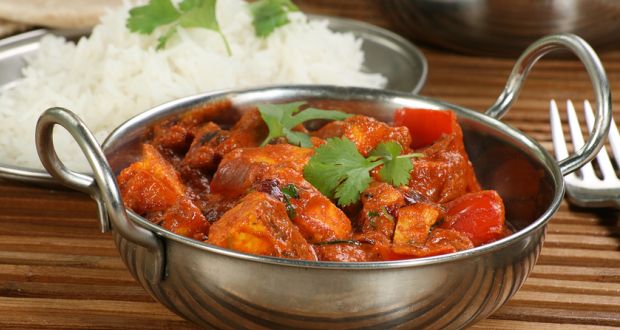 The creamy texture of cottage cheese infused with a variety of fiery spices.

Ingredients of Stir Fried Chilli Paneer
200 gm paneer - cut into strips
1/2 tsp garam masala
1/2 tsp salt
1 tsp dry mango powder
12 split and seeded green chillies
2 shredded capsicum
2 Tbsp oil
1/4 tsp onion seeds
1/4 tsp black mustard seeds
1/4 tsp cumin seeds
1/4 fenugreek seeds
1 tsp dried crushed red chillies
1 Tbsp lemon juice
To serve crisp fried lotus stems sliced red bell peppers
1.
1. Sprinkle garam masala, salt and mango powder over paneer. Set aside.
2.
2. Heat oil, toss in onion, mustard, cumin and fenugreek seeds. Stir in red chilli. Fry for 1 minute.
3.
3. Add green chillies and capsicum. Stir and fry for 2-3 minutes. Add paneer to the pan. Stir gently to heat.
4.
4. Add lemon juice. Season and serve on a bed of lotus stems, garnished with bell peppers.