Story Progress
Back to home
Stir Fried Prawns Recipe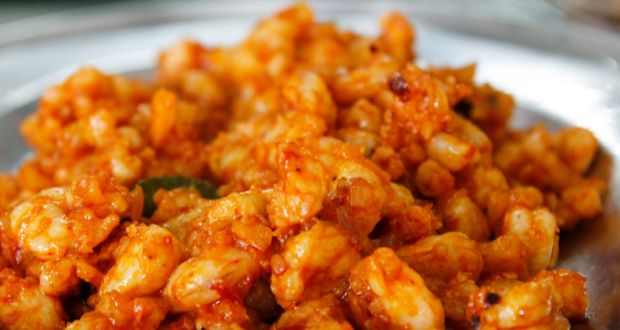 How to make Stir Fried Prawns
About Stir Fried Prawns Recipe: Prawns stir fried with onions, cucumber and red chillies and served with noodles. Perfect dish to serve as appetizers or even main course at the next dinner party.

Ingredients of Stir Fried Prawns
For the stir fried prawns:
Tiger prawns
1 piece ginger , chopped
1 Dry red chili, chopped
Handful of spring onion greens, chopped
Handful of spring onion whites, chopped
2 tsp fennel seeds
2 tbsp sweet chili sauce
1 tbsp soya sauce
1/2 lemon (squeezed)
Coriander leaves, chopped
Cucumber, chopped
2 tsp refined oil
2 tsp olive oil
For the noodles:
Plain noodles
Handful of spring onion, chopped
Handful of coriander, chopped
Refined oil
Salt (to flavor)
Prepare the stir fried prawns:
1.
Drizzle olive oil in a preheated pan and add the prawns and stir-fry.
2.
Take out the prawns when it turns golden brown.
3.
Heat the pan again and drizzle oil and add ginger, spring onion, red chili and fennel seeds.
5.
Add the fried prawns into the pan and saute it.
6.
Add sweet chili sauce, soya sauce, lemon juice, cucumber and coriander and mix them all together. Cook it away for 2 minutes.
7.
Serve it in a platter with noodles.
Prepare the noodles:
1.
Bring the water to a boil.
2.
Add the plain noodles and a pinch of salt. Once it has cooked filter the water.
3.
Add some refined oil and chopped coriander leaves and chopped spring onions.