Story Progress
Back to home
Thai Red Curry Paste Recipe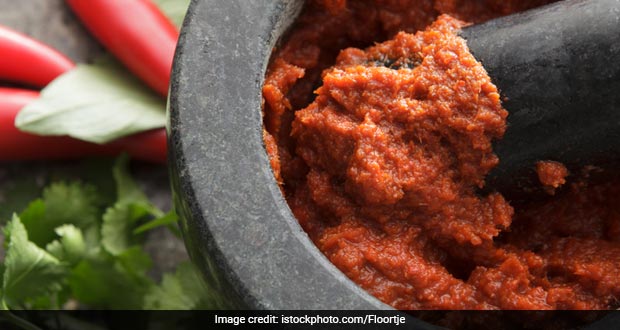 How to make Thai Red Curry Paste
Thai red curry paste plays an indispensable part in several recipes.

Ingredients of Thai Red Curry Paste
10 Red chillies (dried and broken)
6 cloves Garlic, peeled
1 Onion, chopped
3/4 piece Ginger, peeled
1 Cup Coriander, chopped
1 Lemon rind, grated
1/2 Lemon (juiced)
1 Tbsp Ground coriander
2 Tbsp Ground cumin
2 stalks Lemon grass
1 tsp Salt
1/2 tsp Pepper
1.
Grind all the ingredients in a mortar or a food processor using a little water.
2.
Store in an airtight container or in the refrigerator.
3.
Alternatively, freeze for upto 3 months. Use as required.