Story Progress
Back to home
The Poro Recipe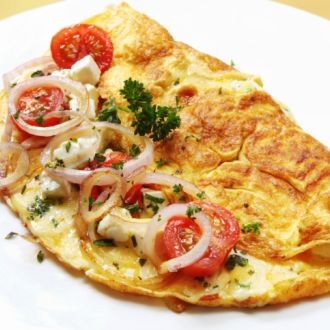 Similar to masala omelette, serve this Parsi treat garnished with chopped vegetables and seasonings.

Ingredients of The Poro
3 eggs, beaten
1 Tbsp butter
Salt, to taste1/4 green mango1/2 onion1 green chilli, deseeded1 tsp of garlic and ginger pasteA pinch of turmeric and chilli powder
1.
Chop all the vegetables and them, along with the spices and seasoning, to the beaten egg.
2.
Heat the butter in the frying pan or tava and add the egg mixture.
3.
When one side is golden, flip it over.
4.
When both sides are cooked, toss into a plate and serve hot with pao.