Story Progress
Back to home
Warli Style Mutton Curry Recipe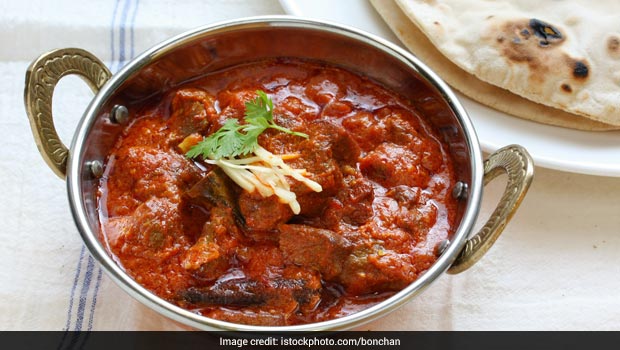 How to make Warli Style Mutton Curry
About Warli Style Mutton Curry Recipe: A creamy mutton curry made from beautiful aromatic masalas, a typical Warli style. Marinated mutton cooked in a host of spices and served with a garnishing of coriander leaves!
Total Cook Time

1 hr 40 mins

Ingredients of Warli Style Mutton Curry
1 Kg Mutton
6 Green chillies
1 pod Garlic
1-2 inch Ginger
3-4 medium Onions
4-5 Teja mirch
5-6 tbsp Refined oil
1 tbsp Turmeric powder
1 tbsp Red chilli powder
3-4 Cardamoms
1 tbsp Cumin
5-6 Cloves
2-3 tbsp Coriander seeds
Fresh coriander
2 tsp Salt
Prepare the Marinade:
1.
Marinate the mutton with 1 tbsp of refined oil, 1 tbsp of turmeric, 1 tbsp of red chilli powder and salt. Put it aside.
Prepare the Garam Masala:
1.
Grind 3 cardamoms, 1 tbsp cumin, 1 tbsp coriander, 1tbsp pepper and 5-6 cloves of garlic together.
Prepare the Hara Masala:
1.
Grind a hand-full of coriander with 6 green chilies, 8-9 cloves of garlic, ginger, 2 Tbsp of oil and salt.
2.
Fry the onions in refined oil.
3.
Add the hara masala and garam masala into it.
5.
Once the oil begins to separate from the masala, add in the marinated mutton.
6.
Saute everything together, add water to cover and salt to taste.
7.
Cook for around 45 - 60 minutes.
8.
Serve garnished with fresh coriander.