Story Progress
Back to home
Zeera Aloo Palak With Lasan Chutney Recipe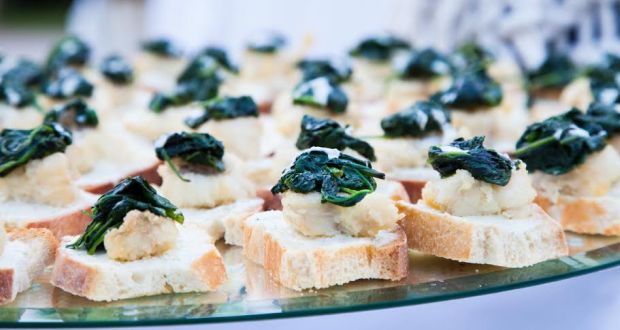 How to make Zeera Aloo Palak With Lasan Chutney
About Zeera Aloo Palak With Lasan Chutney Recipe: An ordinary recipe made extra ordinary! Potato-spinach mixture served atop makai biscuits with a pungent lasan chutney that adds the oomph factor.
Total Cook Time

1 hr 25 mins

Ingredients of Zeera Aloo Palak With Lasan Chutney
2 Potatoes
2 tbsp garlic paste
2 tbsp ginger paste
6 tsp red chilli flakes
5 tsp salt
3 Lemons
3 bunch spinach
5 tbsp cooking oil
8 garlic cloves (chopped), peeled
6 tsp white cumin
4 tbsp double cream
500 gms makai ka atta
500 gms refined flour
500 gms wheat flour
500 gms butter
12 Garlic cloves
150 ml apple vinegar
4 tbsp jaggery
4 tbsp sugar
2 tsp onion seeds (kalonji)
6 Bay leaves
6 Cloves
1.
Peel potatoes, and saute with ginger and garlic paste. Add in red chillies, salt and lemon. Cook till soft.
2.
In a separate pan, cook spinach in oil, chopped garlic, cumin and red chilli flakes. Cook till done, mix into potatoes, and work in cream at the end.
3.
Make dough from the makai atta, refined flour and wheat flour. Mix with butter and roll out onto a baking tray. Cook in the oven till firm and done.
4.
In a pan, blanch peeled cloves of garlic. Add in apple vinegar, jaggery, sugar, onion seeds, bay leaves, chilli and clove. Cook till garlic softens and the sheera caramalises.
Key Ingredients: Potatoes, garlic paste, ginger paste, red chilli flakes, salt, Lemons, spinach, cooking oil, garlic cloves (chopped), white cumin, double cream, makai ka atta, refined flour, wheat flour, butter, Garlic cloves, apple vinegar, jaggery, sugar, onion seeds (kalonji), Bay leaves, Cloves