Epidermis, the largest and the most noticeable part of the human body is the external representation of everything that goes on inside the body. In order to keep this external organ healthy and glowing, people usually follow the practice of applying moisturisers and other skincare products. However, many tend to miss the point that the key to keeping this vital organ healthy, lies within nutritious dietary habits, apart from external care and repair. Nevertheless, in this Google generation, with information overload about what to eat and what not to eat, identifying the best dietary plan for a healthy and beautiful skin could be baffling.
While the foremost step towards achieving the desired result is to understand that different people have different skin types; fortunately there are few basic guidelines to follow, when it comes to picking the right food for any skin type. Read on as we break down the top foods for achieving clear, soft, supple, glowing skin and give you the ins and outs of exactly why we picked them.
1. Certified Organic Tomato Paste
Why perfect for super skin: Contains Lycopene that protects skin from sun damage and helps to prevent signs of aging.
While Lycopene, an antioxidant carotenoid, can be sourced from several other fruits like watermelon, guava, grapefruit etc. the most efficient way to get healthy skin nutrient is tomato paste made from organic tomatoes. This paste would contain ten times more Lycopene than ripe red tomatoes and is widely recognized as the best food source of this powerful antioxidant.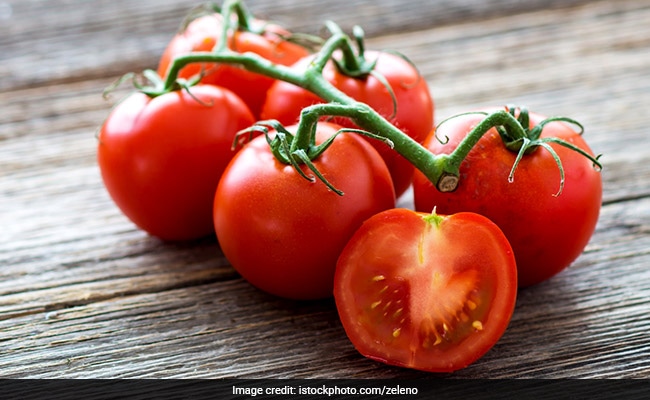 2. Green Tea (Powdered Green Tea)
Why perfect for super skin: Contains antioxidants and is perfect for hydration.
Green tea being the most ubiquitous choice of healthy drinks across the globe, it is known for its properties that protects against sun damage and skin cancer. Its powerful antioxidants also slow the onset of visible aging by inhibiting the enzymes responsible for age-related weakening of skin's structure. However, it is important to note that powdered green tea, popularly known as Matcha, is revered as most beneficial with its higher concentration of vitamins and antioxidants.
3. Peppers (Sweet Bell)
Why perfect for super skin: Contains Vitamin C and hydrates skin.
The colourful bell peppers commonly seen with vegetable vendors are not only brightly coloured and sweet, but also actually the most concentrated source of Vitamin C in the plant kingdom. As a matter of fact, just one ounce of raw sweet yellow bell peppers contains over 50 mg (85% DV) of all natural Vitamin C. Similarly, red and green sweet bell pepper contains around 35.8 and 22.5mg respectively.
Fun fact - Orange, which is considered to be high on Vitamin C contains only 12.6 mg per ounce.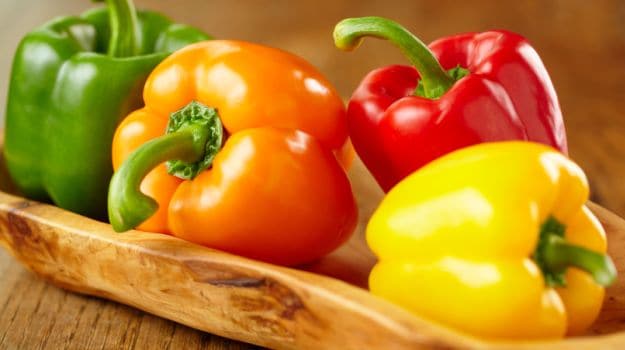 image credit: iStock
Vitamin C is crucial for repair and growth of healthy tissues throughout the human body, including regeneration of skin cells. It also boasts of collagen production, provides antioxidant protection and also helps to reverse sun damage.
4. Walnuts
Why perfect for super skin: Contains Omega - 3 fatty acids.
Walnuts are perfect for vegetarians and for those who are not big fish fans and still wish to add Omega-3 fatty acids to their diet. Walnuts are a rich source of Omega-3s, which contributes to shiny hair and makes skin smoother and younger looking.
5. Beans
Why perfect for super skin: High protein content
Beans can go a long way in building better skin. Source of high protein content, legumes help in repairing cells that have suffered free radical damage. During digestion, protein breaks down into amino acids, the building blocks of cells. This is the acid that helps to speed the repair and regeneration of skin cells and collagen.
6. Eggs
Why perfect for super skin: High protein content
We suggest cracking some eggs open for that healthy desirable skin as protein helps repair cells that suffered free radical damage. Eggs that are not only high in protein content but also contain biotin, an essential vitamin that protects against dry skin.
7. Pure Mineral Water
Why perfect for super skin: Hydration and trace minerals
The importance of water for good skin is known to all. Therefore, although it is technically not food, in fact less than green tea, it had to be added to the list. However, people who have access to well water at home, their tap water is perfect for their skin.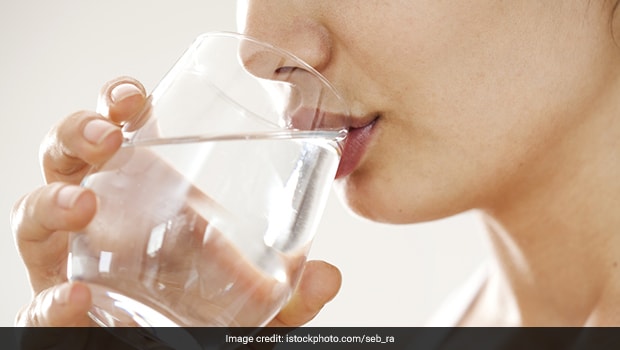 These are few superfoods that can contribute in achieving that healthy glowing skin that one always wishes for. However, one must make allowance for the fact that simply eating these things might not yield best results. Proper diet, lifestyle habits, heavy drinking and smoking issues also impact skin a great deal.

About the Author: S Madhusudhan is an IIM-B alumni and an advertising and marketing veteran. He takes charge of the Overall Strategy, Marketing and Brand Management at Back2Basics. He is a self-confessed foodie with a passion for all things fresh, natural and healthy.

Disclaimer:
The opinions expressed within this article are the personal opinions of the author. NDTV is not responsible for the accuracy, completeness, suitability, or validity of any information on this article. All information is provided on an as-is basis. The information, facts or opinions appearing in the article do not reflect the views of NDTV and NDTV does not assume any responsibility or liability for the same.