The Walnut Diet: Regular Dose of the Nut May Help Slow Cancer Growth
NDTV Food | Updated: May 12, 2015 15:57 IST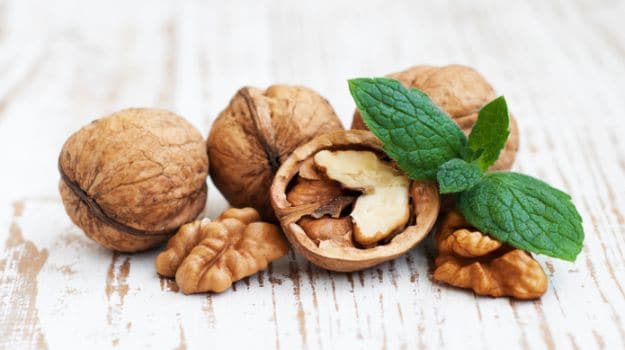 Considered to be the king of nuts, the walnut is a powerhouse of health benefiting properties. It is often said that a few walnuts a day is the secret to a healthy life. Packed with antioxidants, vitamins, minerals and omega-3 fatty acids, it is best consumed in its raw form. And among all its super powers, it is mostly known for its cancer-fighting ability.

A recent study by Harvard Medical School has found that a diet containing walnuts may lead to genetic changes that can slow the growth of colorectal tumour, the third most common type of cancer worldwide. The study examined whether walnut consumption can cause changes to micro-ribonucleic acids (miRNA), the nucleotides that are involved in altering gene expression.

"Our research demonstrates that a walnut diet causes significant changes in the expression profile of miRNAs in localised colorectal cancer tissue, and that a walnut diet incorporates protective fatty acids in the colonic tumour either through its direct effects or through additive or synergistic effects of multiple compounds present in walnuts," said lead researcher Christos Mantzoros.

Walnuts are the only nut that contain a significant source of alpha-linolenic acid (ALA), an essential fatty acid critical to various body processes and is known to reduce inflammation.

The researchers conducted the randomised study with two groups of mice. One group was fed the equivalent of two servings (56 grams) per day of walnuts for humans, while the second group received a similar control diet with no walnuts. After 25 days, researchers found that in walnut-fed mice, key miRNA that may affect cancer cell inflammation, blood supply and proliferation were positively engaged.
The study was published in the Journal of Nutritional Biochemistry.

Inputs from IANS