Nutmeg, or jaiphal, is an exotic spice that is known for its sweet aroma and is used for the preparation of various dishes. Originally from Indonesia, it is the seed of an evergreen tree called Myristica fragrans. In fact, it is the only tropical tree to bear two distinct spices - nutmeg and mace. A pinch of nutmeg can add a different flavour to soups, meat gravies, steaks and various desserts. This exotic spice is not just valued for the flavours it adds to different delicacies, but is also known for various medicinal properties. Nutmeg oil and butter have some beauty and health benefits; all thanks to the presence of nutrients like magnesium, manganese and copper; and vitamins like B1 and B6. While you know some of its exceptional health benefits, you must know how good it is for your skin too. If you are the uninitiated ones here, we tell you some marvellous benefits of nutmeg for skin and hair.
Nutmeg For Skin
1. Reduces Pigmentation
One of the most amazing benefits of nutmeg is that it has the ability to even out discolorations and pigmentation on your face. Dark spots, pigmentation and freckles appear due to excessive exposure to the ultra-violet rays of the sun, hormonal changes, progressing age, side-effect of medications or a certain skin condition.
How To Make Nutmeg Pack For Pigmentation


Ingredients:
Nutmeg powder
Lemon juice
Yogurt
Method:


Mix all the ingredients in a bowl. Now, apply a thick layer of this mask onto your face. Let it stay for about seven to eight minutes and then rinse off with cold water, followed by applying moisturiser. Apply it at least three times a week to see effective results.
(Also Read: Nutmeg for Weight Loss: Use Jaiphal To Lose Weight)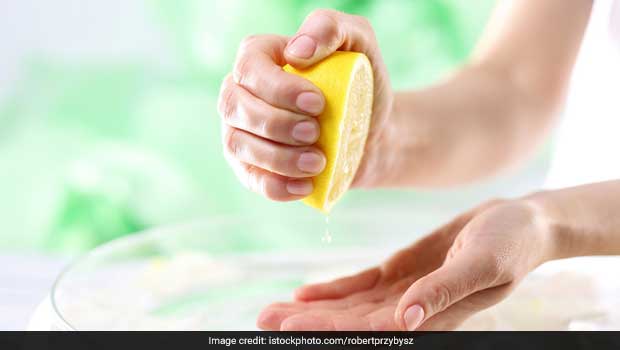 2. Gently Exfoliates Your Skin
Its mildly abrasive nature makes it a great exfoliator for your skin and further makes it gentle and smooth. Mix it with other essential kitchen ingredients and give your skin a natural glow.


How To Make An Exfoliating Face Pack With Nutmeg


Ingredients:
Raw honey
Baking soda
Clove oil
Nutmeg
Lemon juice
Method:


Mix the baking soda in raw honey and add clove oil to make a paste. Now, add nutmeg and lemon juice into the mixture to make a fine paste. Massage the pack on your skin for at least two minutes. Your face will feel warm and tingly as the nutmeg gets deep into your pores, treating the deeper layers of your skin. Now, rinse with lukewarm water and pat dry.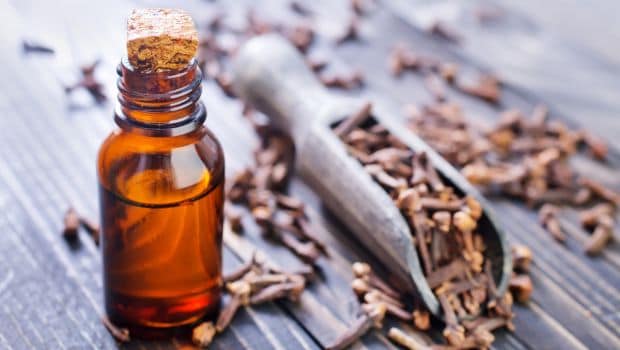 3. Treats Oily Skin
If you are left with an oily face at the end of the day, it means you have large pores that increase the sebum on your skin. Thank heavens for nutmeg to solve this problem for you. It helps shrink your pores and ensures a normal and healthy skin. Moreover, it has anti-inflammatory and anti-bacterial properties that help prevent acne.


How To Make A Face Pack Using Nutmeg For Oily Skin


Ingredients:
Method:


Mix the two ingredients together and apply the mixture on your skin and leave it for about five to ten minutes. Both nutmeg and honey have anti-bacterial and anti-inflammatory properties that help keep your skin safe from acne.
4. Promotes Youthful Skin
Nutmeg comes packed with antioxidants and anti-ageing properties that fight off the cell-damaging free radicals causing oxidative stress, making you look older than your age. The oxidative stress may leave you with fine-lines and wrinkles; in order to avoid the same, ensure adding nutmeg to your beauty regime.


How To Make Face Pack For A Youthful Skin


Ingredients:
Method:


Mix honey, nutmeg powder and honey to form a paste. Apply this on your face and wait for 10 minutes before gently washing it off with running water.
Yogurt has lactic acid that helps cleanse your skin
5. Acts As A Natural Toning Cleanser
Nutmeg tends to restore moisture while stimulating dull skin, further reduces signs of ageing. It's always good to use this natural ingredient than opting for a store-bought beauty product to treat your skin effectively.


How To Make Face Pack For A Cleansing Toner


Ingredients:
Coconut milk or organic whole milk
Nutmeg powder
Method:


Mix the two ingredients and apply on your face. The benefits of lactic acid will promote a supple skin. Behold a beautiful glowing skin.
Nutmeg tends to restore moisture while stimulating dull skin.
Bring this exotic spice to your rescue and ensure a beautiful looking skin!