Today, on 11th October 2016, the country celebrates Dussehra, the festival that celebrates triumph of good over evil. Everyone loves this festive time of the year, there is a slight nip in the air, everything is lit up and the certain buzz in town is hard to ignore. There are Durga Puja pandals outshining each other and offering some delectable food, Navratri specials in restaurants and Kanjak Pujan with the poori-halwa-chanaoffering that everyone looks forward to. Navratri is also celebrated as a festival of dance in Western India, garbha in Gujarat and dandia in Maharashtra. In recent years, the dandia fever has spread across the country, perhaps owing to dandia/garbha song-dance sequences in many Bollywood movies. All of these festivities eventually lead into Dussehra, marking the celebration of Ravan's defeat at the hands of Lord Rama.
Dussehra also coincides with Vijaya Dashami, marking the victory of Goddess Durga over the demon Mahishasur. The goddess is said to have fought with demons all of nine days and ten nights. It is only on the tenth day, or dashmi (tenth day according to the lunar calendar) that she emerges victorious.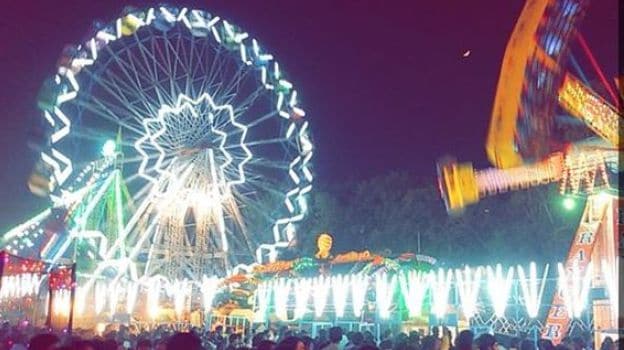 Picture courtesy: Nitesh BijlaniDussehra is a popular Hindu festival but perhaps not as widely celebrated as Diwali (which falls twenty days after Dussehra, on 30th October, this year). Unfortunately, over the years, one notices that enthusiasm to celebrate the festival has waned. Schools celebrate it as do residential complexes, mostly to fuel the excitement of children. But it is no longer a family event to go to a maidan and watch Ravana burn or see the play enacted by seasoned actors.
That's right. In case you didn't know that, in many locations across cities, the entire story is enacted by theater actors in front of an audience. You can sit and witness the story as it unfolds. If that is not interesting enough, the mela-like atmosphere sure is. This year too, the best place to view the same is at the aptly named Ramlila Maidan in Old Delhi. Allegedly, this particular Ramlila was started by Mughal Emperor Bahadur Shah Zafar, close to 170 years ago. The costumed actors parade through the bustling lanes of Chandni Chowk before reaching the maidan.


And the food. The entire spread is vegetarian and perhaps the best representation of Delhi's street food you will find anywhere. From chole bhature and chaat to dalbatichurma, there's plenty on offer. The chila is delicious too, as is the sarson ka saag (served with makki ki roti of course), perfect for this weather. Finish off with the famous 'roller kulfi', a unique concept.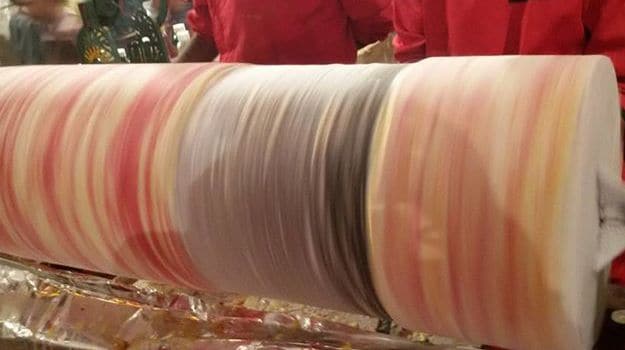 Picture courtesy: Nitesh BijlaniThis Dussehra, why don't you try something adventurous and head out for a change? Enjoy the festival, get a glimpse of its mythical relevance and indulge in lip-smacking food. Sounds like a great idea, doesn't it?