A
party
at home will usually leave you with enough leftovers to last a few days. Chances are you will store them in a variety of plastic boxes and stack them in your fridge to be used over the next few meals. Why just your
fridge
, we take plastic
lunch
boxes to work, even give plastic water-bottles to our little ones to carry to school. Ever paid attention to the quality of these containers and bottles or how they are manufactured? Just have a look at the bottom of the box, somewhere there if you can see the numbers #3 or #7, then it might release chemicals like BPA (bisphenol A) or PVC (phthalates) which has an adverse effect to our body and
hormone levels
once in the blood stream.
Plastic boxes and stack them in your fridge to be used over the next few meals.
It is not like every plastic container releases harmful chemicals so no need to panic, just yet. Good quality containers have a #2, #4 and #5 printed at the bottom, these are considered safe for food storage. But since it's tough to guarantee the quality of plasticware purchased, some people stay away from them completely, opting for glass or steel containers instead. "I definitely endorse steel and glass containers. Children can easily take steel boxes to school! Steel water bottles are also easily available. If the plastic containers are BPA free then they can be used. Thin plastic mineral
water
bottles should not be reused or kept in the sun in cars." says Shalini Manglani, Nutrition and Weight Management Expert, Bangalore.
Plastic Container
There are certain things to keep in mind while using plastic containers even if it is of high quality.
1. Never reheat food in plastic container
Reheating or cooking food in a plastic container (even if it is marked microwave safe), is not safe as the plastic upon
heating
release a certain kind of chemical which will further leach into the food changing it's genetic components.
According to Dr. Anju Sood, "It is not advisable to store hot or cooked food in a plastic container, but it is safe to store cool and dry food and it also depends upon the quality of the plastic used. There might be implications in place where
temperature
variation is common. And definitely it is not at all safe to take the substance (plastic container) and placing it in the microwave as it has genetic implications, can change the genetic make-up of the food, which could lead to some serious ailments in the future, even cancer.
2. Keep it away from hot water
Washing anything with
hot water
gives a germ free and stain free finish, but washing plastic container with hot water or storing hot water in plastic bottle is not a safe idea. Similar to reaction of heating the plastic container mentioned above, hot water also causes the chemical release, which can make the water in the bottle or food contained in plastic container harmful to some extent.
Now, we don't want you confused about how to use your plastic containers going forward. Don't worry, there are ways in which you can continue to use your older plastic boxes without any of the side-effects. For example, you could wrap up the food in an aluminum foil sheet before storing it in the plastic container, so as to avoid the contact between chemicals and food. Use these containers to store dry
snacks
or open packets of chips and
namkeens
.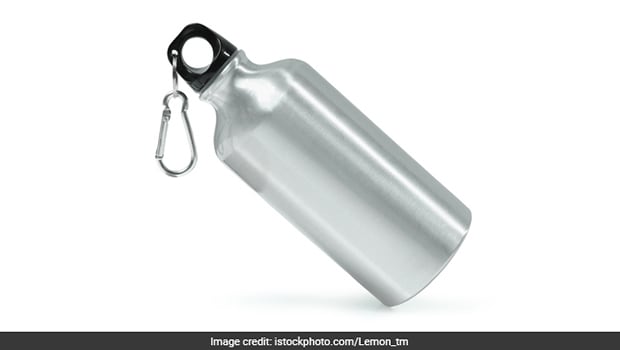 Storing hot water in plastic bottle is not a safe idea.
According to Bangalore based nutritionist, Shalini Manglani, "Steel and glass jars/containers are for
grain
, provisions and storing food in fridge. Ceramic pots can be used for pickles, we have used steel and ceramic in the past years. Mud filters (Matkas) can be used instead of plastic water filters if the quantity of water is huge. "