Let's admit it. A generous spread of ghee over a piping hot chapati can set almost anything right. Several Indian households, especially up north, apply ghee to chapatis almost as a ritual. Now, in no way does that mean that you start brushing a jar full of ghee on your chapattis, but in moderation ghee can do wonders for your overall health. Indian cuisine relies heavily on
ghee
. Often, when we are on a weight-loss spree we think of knocking off ghee from our diets completely. Our mothers and grandmothers have emphasized on having
rotis
with ghee time and again and, as we know now, they may have some solid reasons in saying so.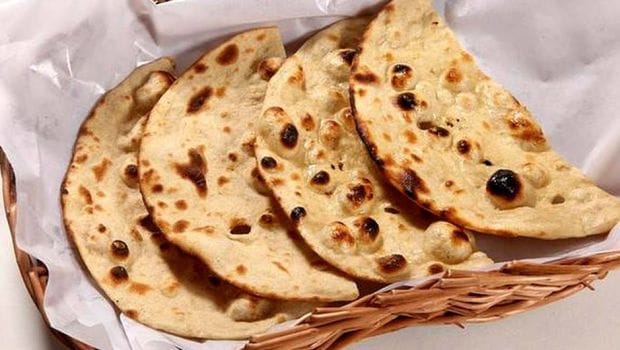 Experts claim that ghee helps bringing down the Glycemic index of the chapatti. It makes you feel fuller, so that you don't binge into other fattening foods later in the day.
Chapattis
with a decent spread of ghee, when packed in a tiffin also remain softer for a longer duration of time. Bangalore based nutritionist Dr. Anju Sood also recommends eating chapatis with a little ghee on top. " Latest research says, that about 4 tablespoon of oil is the adequate amount of saturated fats per meal, so one percent of the saturated fats could be derived from sources like ghee. Teaming it with ghee facilitates the digestibility of the chapatti."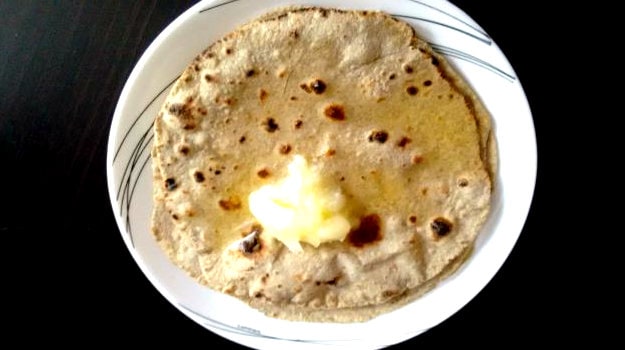 Golden river flowing on chapati
Swapping ghee with
refined oils
has been one of the biggest blunders of the modern cooking, according to Macrobiotic Nutritionist and Health Practitioner Shilpa Arora. According to her, "Ghee consists of
fat soluble vitamins
, which aid weight loss. Ghee also plays a key role in balancing hormones and maintaining healthy cholesterol. It has led to serious health disorders like diabetes and high blood pressure. Ghee also has a high heat point, which prevents it from producing free radicals that damage cell function." Did you know Bollywood actor and style icon Kareena Kapoor also swears by ghee. Kareena has often shared how her grandmother doesn't understand the idea of having roti without ghee. 'My Dadi ji is 85 and she has been having ghee since she was two years old. She has maintained her weight through her twenties and eighties, she is fit as a fiddle, she is walking around, her knees haven't given way." Even during pregnancy, Kareena made sure she had her regular
dal
with a spoonful of ghee, she revealed at the book launch of 'Pregnancy Notes' by Rujuta Diwekar.So go ahead brush your rotis with a nice spread of ghee. Make sure you don't go overboard with the quantity, a small teaspoon for one roti is just about fine. Anything done in excess is harmful for the body.
About Sushmita SenguptaSharing a strong penchant for food, Sushmita loves all things good, cheesy and greasy. Her other favourite pastime activities other than discussing food includes, reading, watching movies and binge-watching TV shows.