Summers are finally here in full swing and if there is one unremarkable necessity this summer, it is ice cubes! In summers, we stock our freezer with ice cube trays to toss them in our cold drinks or to quick chill our water tumblers. But with a little bit of effort, we can use these ice cube trays to preserve something more than just simple ice cubes that can become interesting centrepieces at any summer event. Yes, you heard it right! From fresh fruits, herbs and flowers to last night's leftover ingredients, the tiny slots of your ice tray can be used to store things that you have never thought of. Here is a list of amazing ways to use your ice trays:
(Also Read - From Treating Sunburns To Acne, 5 Ways To Use Ice Cube For Summer Skin Care)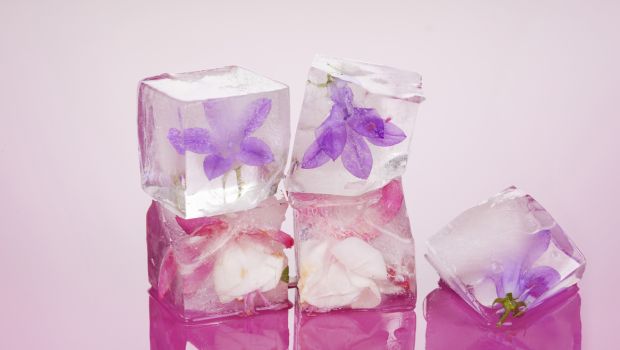 ice cube trays to toss
1. Frozen Coffee Cubes
All the cold
coffee
lovers raise your hands! Nothing is better than sipping iced coffee on a sweltering day! But, adding more and more ice cubes to your cold coffee turns into a watering mess. So, whenever you have coffee left over in a cup or in a pot, just keep it in the ice cube trays and freeze. You can use these frozen coffee cubes next time when you make cold coffee.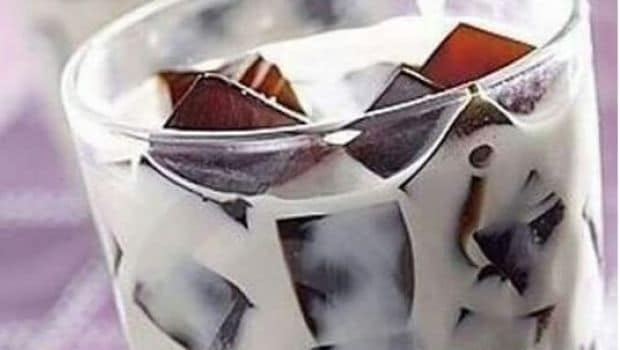 Coffee ice cube
2. Detox Water
Dealing with the hot sultry days of summer can be a challenge; heat waves, sweating,
dehydration
, tanned skin and much more! But, don't worry as we have a perfect summer remedy for you - detox ice cubes. Take some herbs like mint leaves, put them in an ice tray filled with water and freeze them. Add these herbal ice cubes in water or cocktails to have a perfect detox drink.
Detox water ice cube
3. Mini Cheesecake Bites
If you have a sweet tooth and cannot resist yourself from gobbling on desserts, then this recipe of mini cheesecake bites is ready to satiate your cravings. To make these yummy cheesy bites all you need to do is, just brush the pre-chilled ice tray with some oil and pour chocolate into each ice cube moulds. Now, pick the tray and tilt it slightly to make sure all the angles are coated with
chocolate
. Add the cheesecake filling and top it off with a layer of chocolate. Freeze it for 2-3 hours. Your mini cheesecake bites are ready to be savoured. You can serve these bites with chocolate dips.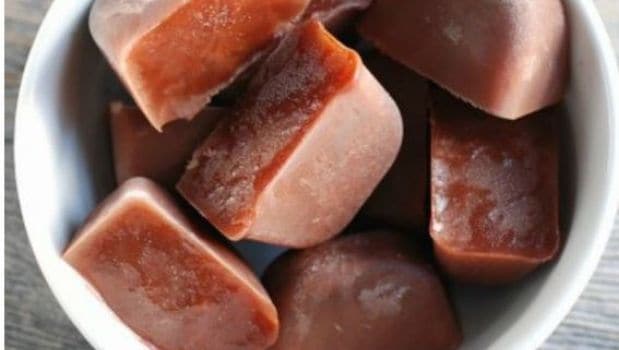 Chees cake cube
4. Soup Stock
Homemade soup stocks are quite handy. You can preserve these soup stocks in the ice trays and freeze them for later use. The best part about these cubes is that frozen cubes defrost faster than stock frozen in large containers.
(Also Read - An End-of-Summer Soup; Recipe)
Soup stock ice cube
5. Sugar Scrub Cubes
If you are looking for a homemade sugar recipe, then here is an easy-peasy recipe of sugar scrubs with a 'cool' twist. Take a bowl, add 1 cup brown sugar, 1/2 cup coconut oil and 5-6 drops of any essential oil. Mix all the ingredients together till you attain a uniform paste. Now, all you have to do is to just keep it in ice cube trays and freeze. Grab one sugar scrub cube whenever you wish to scrub your face. Look beautiful!
(Also Read -5 Warning Signs That Show You're Having Too Much Sugar!)
Sugar scrub ice cube
6. Preserve Fresh Herbs
You can also preserve fresh herbs in ice cube trays to use it for your favourite recipes later. For that you need to keep herbs in an ice tray with olive oil and freeze it.
Olive oi
l will protect the herbs from the freezer burn and keep them fresh for further use. You can freeze herbs like sage, oregano, rosemary and thyme.
(Also Read -6 Natural Herbs for Anxiety to Calm You Down)
Fresh herbs ice cube
7. Smoothie On-The-Go
If you are always in rush and have no time to have breakfast, then smoothie on-the-go is ideal for you. All you need to do is to freeze your favourite smoothie in the ice cube tray and make a smoothie ice cube of it. So, whenever you are in hurry just add these smoothie cubes in your cup and take it along with you. It will defrost in some time, meaning your chilled smoothie on-the-go is ready to be savoured.
Smoothies ice cube
8. Frozen Berries
If you love berries as much as we do, then you are going to love this recipe. We all know that freezing berries make them all clump together. Therefore, we have come up with a better solution to freeze our beloved berries. Just add your favorite berries, like strawberries, blueberries, raspberries, cranberries etc, to the molds of ice cubes and fill them with water and freeze. Water will help protect the berries from freezer burn. Use these berry cubes in drinks or in flavored water.
(Also Read -Eating berries, chocolate may protect you from diabetes)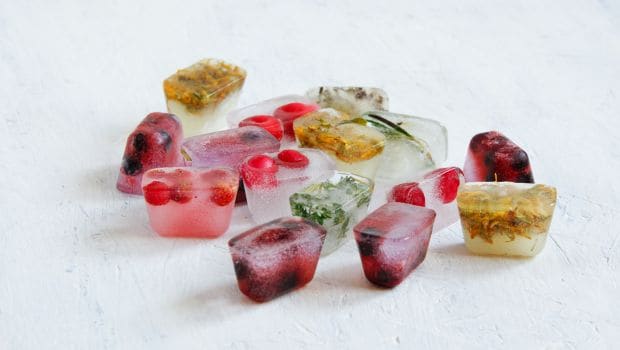 Frozen Berries
9. Wine O' Clock
All the wine lovers must read this. There is a new way to savour your favourite wine. Just pour your wine in an ice cube tray and freeze it. You can use these frozen wine cubes to make sangria, or you can use them in the dishes that require a dash of wine in it.
Wine cubes
10. Mini Popsicles
Who doesn't like to have those cool popsicles in balmy days of summer? Ice cube trays are perfect for making mini popsicles at home. You can freeze different flavours of fruit sharbats in an ice tray and insert toothpicks into each slot to make a stick for your each popsicles. Your mini popsicles are ready!
Mini Popsicles
So, this summer impress your friends with these interesting and creative recipes that are prepared using an ice tray.