If you search 'comfort food' on the web, it will define it as any food that has a nostalgic value to someone and might be categorised by high-caloric or high carbs level or simply a quick and easy preparation. But a comfort food can be different to different people all across the world. While one might love to sit cosy with a bowl of mac and cheese, the other could find solace in a chocolate bar. Honestly, who can resist a jar of hazelnut chocolate too? Oh did we mention a pizza oozing with cheese? And not to forget the variety of Indian food that can be equally soothing as anything else. From chaat papdi, gol gappa and samosa to momos and even biryani, we can't help but simply slurp at the mere mention.


So while slurping on such irresistible dishes on the lunch table, we wondered what our readers' comfort food would be and decided to ask our social media family to tell us their go-to comfort food of all seasons. Well, not surprisingly we were overwhelmed with the responses and how!
Here Are The Best Of Comfort Foods That Our Readers Love To Gorge On:
1. Pizza
Picture a freshly baked pizza bursting with cheese and mouth-watering toppings! Pizza can be quite a mood-changer like nothing else and we can't agree more. Top it with some crispy veggies or succulent meat; you can even make mini pizzas at home whenever you feel like. And once you try a homemade pizza, there's no going back.
(Also Read: 11 Best Pizza Recipes | Easy Pizza Recipes)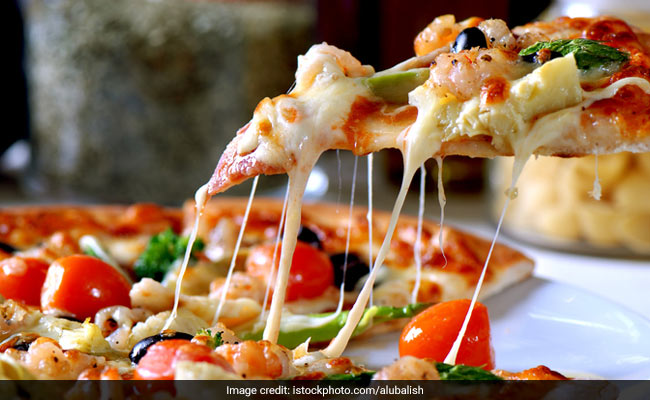 2. Rice
Lemon rice, curd rice, kadhi chawal or rajma chawal, while the list just doesn't end, such delicious rice preparations continue to warm our souls. While lemon rice and curd rice rule the list for being the quick-fix for a satiating meal, typical Indian dishes like rajma chawal or kadi chawal impress with a blend of spices and tang too. No wonder rice is a staple across many cuisines!


(Also Read: 8 Rice-Based Comfort Foods Of India You Should Try At Least Once)
3. Momos
You really were waiting for this, weren't you? This dumpling street food went on from being a humble North Eastern delicacy to a national rage and continues to satiate our taste buds with a variety of fillings. We simply love to bite into piping-hot and soft momos stuffed with crispy veggies, meat or cottage cheese, found on every second street of Delhi. Of course, it had to be a comfort food for a majority of us!


(Also Read: Love Momos? 5 Exciting Momo Fillings You Can Try At Home)
4. Chaats
Talk about comfort food in India and not mention chaats? Criminal! Dahi bhalla, paani-puri, paapdi chaat or samosas, Indians love to gorge on tangy bits of it all and yet never get enough of even one bit of it. Haven't you ever made a spontaneous pit-stop at a gol-gappa stall on your way back home from work?


(Also Read: Indian Fast Food: Top 11 Chaat Recipes | Easy Chaat Recipes)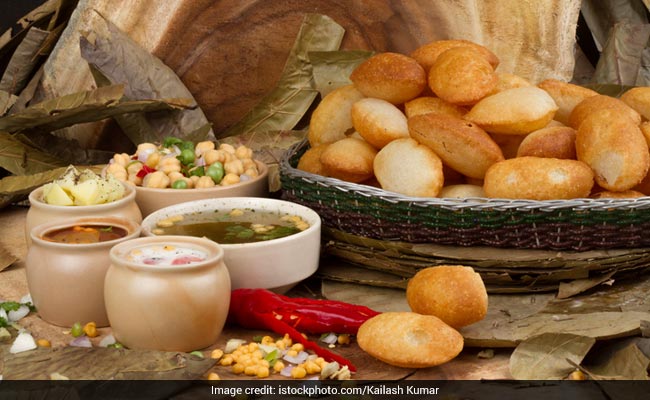 5. Mac And Cheese
Of course, it had to be on the list! Mac n cheese, time and again, has helped us cope with midnight hunger pangs, mood swings and much more with its cheesy comforting self. The fact that one can make a delectable bowl of mac and cheese in no more than five minutes is exciting enough for people across age-groups to unite and bond over a bowl full of this cheesy delight.


(Also Read: 11 Best Cheese Recipes | Easy Cheese Recipes)
6. Biryani
While people may call it dish for the royals, biryani is equally comforting for many of us for different reasons. While cooking one can be quite a task, ask a biryani lover and you'll get a string of biryani places to order in from at any time of the day or night! So if you are wondering what makes biryani a comfort food, think of those aromatic spices tossed in with rice and meat along with crunchy nuts making it one satiating meal that can sort all our cravings.


(Also Read: 13 Best Biryani Recipes | Easy Biryani Recipes)
7. Pancakes
This fluffy goodness for breakfast is probably all you need to kick-start the day! Topped with butter, maple syrup, berries and anything you fancy, pancakes today aren't just limited to breakfast.


(Also Read: 11 Best Pancake Recipes | Easy Pancake Recipes)
8. Butter Chicken
The quintessential north Indian main course can easily be someone's go-to dish in times of cravings. A creamy curry packed with juicy chicken chunks tossed in a host of spices and butter is simply irresistible. A traditional Punjabi dish, butter chicken has a separate fan base altogether that makes it one of the most ordered dishes in restaurants.


(Also Read: Butter Believe It: 5 Amazing Ways To Give Your Leftover Butter Chicken A Delicious Makeover!)
9. Dal Chawal/Khichdi
Indian food is full of wholesome meals that are easy, delicious and extremely satiating for the soul. Dal chawals and khichdi are some of the most popular ones. Whether you are feeling unwell, want a light meal or simply want to cook a quick meal for dinner, khichdi comes in handy and so does any dal paired with some cooked rice. Top it with dollops of desi ghee or serve it with tangy pickles, once you try this simplest of Indian dishes at home, you'll have a whole new level of comfort food.
10. Soups/Stews
Come winters and your kitchen pantry will be stocked with ready-to-make soup packets or stew ingredients because there's nothing more satisfying than a piping hot bowl of soup to warm the soul during the winter chill. Be it a simple clear soup or a mutton stew, it makes for a perfect comfort food when you are craving something wholesome, delicious, light and easy!


(Also Read: 11 Best Soup Recipes - A Meal in Minutes | 11 Top Soup Recipes)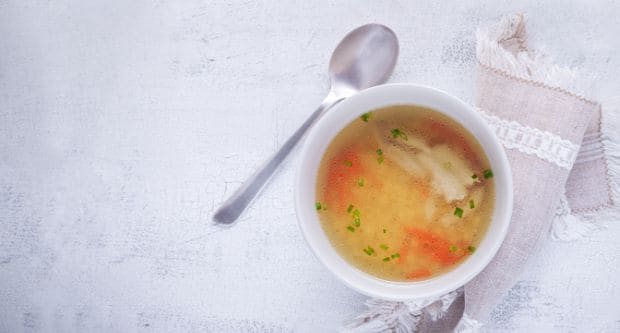 11. Chocolate Brownie
Let's admit it, chocolate is everyone's weakness. And brownie makes it all the more better! Be it warm or cold, with or without ice-cream, chocolate brownie in any form makes any mood, day, meal all the more better.


(Also Read: 11 Best Chocolate Recipes | Easy Chocolate Recipes)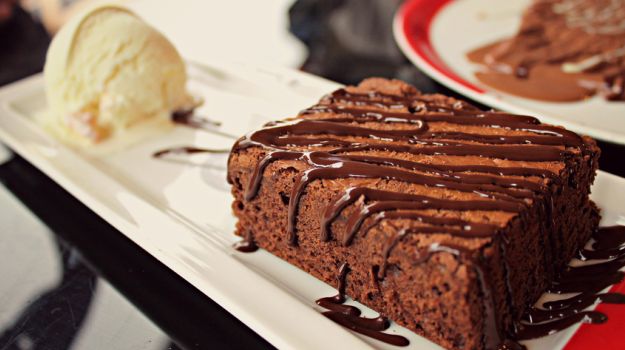 Did we miss your go-to comfort food? What else do you get in mind when you hear comfort food? Let us know in the comments below!
About Aanchal MathurAanchal doesn't share food. A cake in her vicinity is sure to disappear in a record time of 10 seconds. Besides loading up on sugar, she loves bingeing on FRIENDS with a plate of momos. Most likely to find her soulmate on a food app.