If you have picky eaters at home, then there are high chances of you being constantly worried about what to give them in their lunchbox. There is no denying the fact that mothers usually end up having a hard time preparing quirky dishes for their kids. This is primarily because kids tend to be quite choosy while eating food. Most kids end up discarding veggies out of their meals because of their distinct taste. However, they don't realise that veggies are an excellent source of various essential vitamins and minerals that can provide them with numerous health benefits. If you have run out of tiffin ideas and are looking for some new variations, then we're here to help. Here's a list of 5 best tiffin ideas that are sure to be loved by your kids. Read on to know more about them.
Mini Idlis
Kids usually have a special liking for all things tiny and cute. So, why not experiment with the regular easy-peasy idli snack! Pack mini idlis in your kids' tiffin and wait for them to relish over the tiny delights. To make it even more healthy, you can make idlis of semolina (sooji) or even oats. You can add minced vegetables in the batter to add to its nutritional value.
Whole Wheat Pita Rolls
While preparing tiffin for kids, the key is a bit of creativity. Creativity in terms of colours, sizes and shapes can make or break the deal. If you somehow manage to ace the art of creativity, then the problem is half solved. Whole wheat pita rolls are a perfect tiffin option to go for. They are a complete combination of taste and health. Stuff the pita bread with hummus and roll it in bite-sized delights. Your kids are going to love you for this!
Cheesy Biscuits
For this simple treat, all you need is biscuits and some cheese slices. Just cut out the cheese slice in the shape of star, hearts or smileys, and place it on top of the biscuit. You can top the biscuit with fruits like mangoes, strawberries, grapes etc.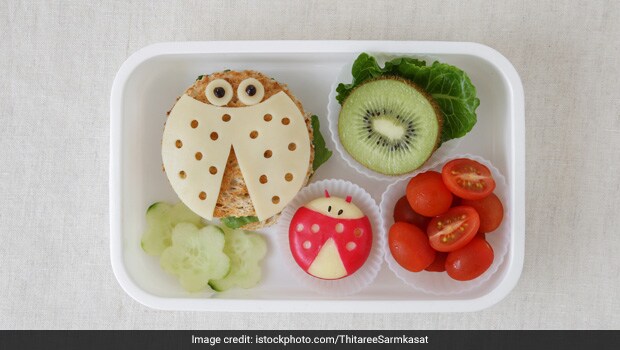 Potato Broccoli Cutlets
Be it kids or adults, cutlets are loved by almost everyone. In order to increase the nutritional value of the snack, you can add minced broccoli in the potato mixture and then prepare cutlets from the same. Pair it with some schezwan sauce and watch out for a wide smile on your kid's face.( Also Read:
Turn Your Broccoli Florets into Yummy Delights​
)
Fruit Roll Ups
The trick here is to include as many colours as possible. Kids have a special liking for colourful and vibrant stuff. Cut thin slices of watermelon, muskmelon, mango, banana and strawberries, and roll the slice in one go. This combination of healthy fruits is not only a treat to the palate, but to the eyes as well.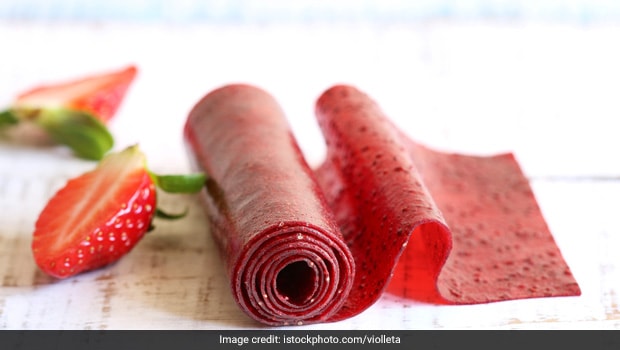 So, pack these dishes in your kid's lunchbox and wait for them to go gaga over your culinary skills.
About Deeksha SarinAn eccentric foodie and a die-hard falooda lover, Deeksha loves riding scooty in search of good street food! A piping hot cup of adrak wali chai can make her day bright and shiny!