The cool breeze in the air tells us that winter is finally here! It's time to resort to wearing sweaters and sweatshirts to keep us warm. The sudden temperature dip just makes us want to curl up in our beds, stay under our covers and eat something delicious. The cold winter weather also makes us want to indulge in comfort foods. We can't help but crave something simple, wholesome and warm to enjoy the cold season. If you are wondering what delicious dishes will be perfect for the occasion, then we are here to your rescue! We have found some classic comfort dishes that will keep you warm through the winter.


Also Read: Hot And Sour Soup, Tomato Soup And 5 Other Winter Soups
Here Are 5 Classic Comfort Food Recipes Ideal For Winter:
1. Chicken Noodle Soup
The best way to warm ourselves up during a cold and windy evening is by indulging in a bowl of warm and comforting soup. The wholesome flavours of chicken soup meet the tasty noodles giving this one-pot meal, which is bound to bring comfort.
Click here for the recipe for Chicken Noodle Soup.
2. Khichdi
One of the oldest delicacies in Indian cuisine, khichdi is a one-pot dish that is a wholesome mix of rice and dal. This wholesome and warm dish brings comfort to us in chilly weather. Khichdi can be customised according to our taste preferences and needs.


Click here for the recipe for Khichdi.
3. Rasam Rice
For South Indians, rasam and rice is the ultimate combination! Most of us have grown up eating rasam rice whenever we wanted to indulge in something quick and comforting. The tanginess of the rasam is absorbed by the rice, making it a delicious meal.


Click here for the recipe for Rasam Rice.
4. Rajma Chawal
A bowl of piping hot rajma chawal brings North Indians comfort like no other. Just the thought of this classic Punjabi combination is bound to make us drool. Whether you like to enjoy your rajma chawal with pickle or curd, either way, this dish tastes delicious.


Click here for the recipe of Rajma Chawal.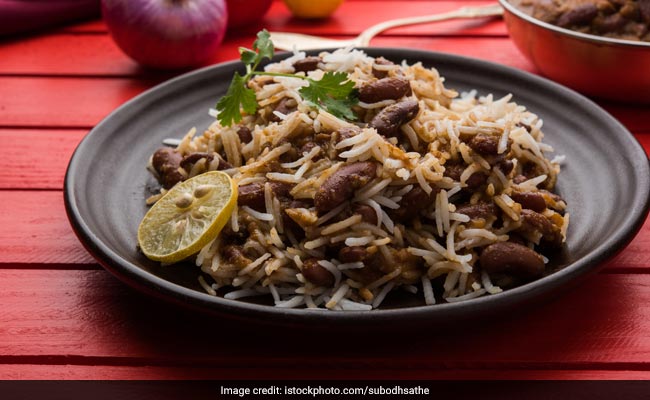 5. Curd Rice
Also known as Thayir Saadam, curd rice is another South Indian comfort meal that is a favourite among many! The simple flavours of rice and yoghurt are brought together and spiced up with a tadka to give this wholesome meal.


Click here for the recipe for Curd Rice.


Next time you crave something comforting this winter, try out one of these classic recipes and let us know which one is your favourite in the comments section below!