Thanks to social media, avocados have become all the rage these days! The Insta-worthy food not only makes for an aesthetic meal but it is also quite the nutrient-rich fruit to start the day with. Rich in proteins, fibres, healthy fats, minerals and vitamin B, avocado is a healthy fruit that makes for a delicious and healthy addition to your daily diet. If you have been wondering how to eat this viral fruit, then we have your back! We have shortlisted some easy-to-make breakfast recipes that have avocado at their centre. From paratha, smoothie, toast and sandwich, one can add avocados to all these delicious breakfast dishes.


Also Read: Breakfast For Lazy Mornings: 5 Veg Recipes Ready In Under 15 Mins
5 Avocado Breakfast Recipes You Must Try
1. Avocado Toast - Our Recommendation
An all-time classic breakfast in the west, avocado toast is garnered quite the fan base among Indians. With avocadoes, bread, seasoning and olive oil, one can easily whip up this breakfast in no time.



Click here for the full recipe for Avocado Toast.


2. Avocado Paratha
If you are not too fond of avocado toast for breakfast but don't know how to include it in your diet, this avocado paratha recipe is perfect for you. This lip-smacking paratha made with avocado contains all the spicy flavours to please your taste buds.


Click here for the full recipe for Avocado Paratha.
3. Avocado Smoothie
Love smoothies? Then this avocado smoothie shall be a delicious choice for breakfast. It is a healthy blend of organic spinach and almond milk along with the goodness of avocado, green apple, frozen bananas and chia seeds.


Click here for the full recipe for Avocado Smoothie.


4. Grilled Cheese Toast With Bacon And Avocado
The classic grilled cheese sandwich gets a delicious twist with this recipe. In this sandwich, layers of cheese are loaded with bacon, avocado and tomatoes, making it crunchy on the outside and mouth-watering on the inside.


Click here for the full recipe for Grilled Cheese Toast With Bacon And Avocado.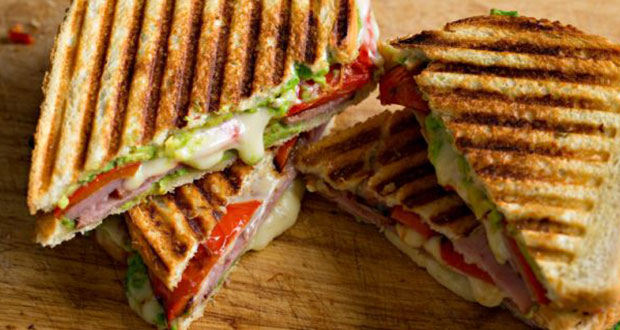 5. Grated Egg Avocado Toast
A combination of egg and avocado on a toast has been around for a very long time. So, what's in it that has made this simple toast recipe so popular? It is the use of grated eggs instead of poached/boiled eggs that makes it different and even more delicious!


Click here for the full recipe for Grated Egg Avocado Toast.


Try out these avocado breakfast recipes and let us know which one is your favourite.