Avocado is one of the most versatile fruits ever. In terms of nutrition, it's a superfood with global patrons, due to the presence of some 20 vitamins and minerals. But the best part about it is that it goes well in almost every form. There are a lot of things that one can do with the healthy green fruit rather than just having on toast or making the guacamole dip.
We have got you 5 different and creative ways to use avocado:
1. Avocado Chocolate Mousse : Chocolate avocado mousse is a much healthier dessert option than your regular chocolate treats. It is rich and creamy and hence, the perfect ingredient for making a toothsome mousse. Here's how to prepare avocado mousse: Take 1 ripe avocado, half a cup of melted chocolate, 2-3 tablespoons of honey and a pinch of salt in your bowl. Blend all the ingredients together until smooth. If you want a bit creamy yet fluffy feel, you can get that by folding some fresh whipped cream into your avocado chocolate mousse.
2. Avocado Fries : Potato fries are delicious, but not very healthy. They are high in fat and lead to high cholesterol in blood. As a substitute we've got avocado fries for you which are tasty yet healthy. You don't even need to fry them! Follow these simple steps to make them: Take your avocado and slice it up into pieces. Soak your cut slices into 3 beaten eggs, and roll them in breadcrumbs. Bake at 350 degrees until crispy. Your avocado fries are ready.
3. Avocado Eggs: You can load up on some protein along with the goodness of avocado by making some avocado eggs. It's quick and easy-to-make. Heat up your oven to 400 degrees and slice some avocados into halves. Then pour a spicy sauce on it. Take two unbeaten eggs and carefully pour one into each half avocado. Bake for 10-12 minutes until the egg is fully cooked.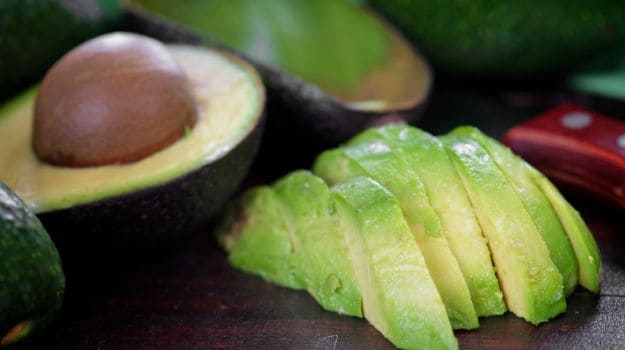 4. Avocado Mayonnaise: Ever wondered how you can get a healthy dip to go with your chips? Avocado to the rescue! Get a ripe avocado, scoop it out into a bowl and mash it well. You can some grated chicken along with seasonings of your choice. Savour the healthy dip with some crunchy eatables like chips, crisps and wafers.
5. Avocado Pasta: Pasta is a much favored dish among lovers of Italian food. We usually get it in a variety of sauces. What if you could make your pasta healthier? Just add some avocado sauce to it. To make avocado sauce, take a ripe avocado and mash it up. Instead of tossing your cooked pasta in red or white sauce, just toss it the avocado puree. Add the seasonings as per your taste and voila! You healthy pasta's ready to serve.
Avocados are a great source of good fat and hence help reduce the risk of cardiovascular diseases. It's just an added benefit that you can do so much with them. So what are you thinking? Get cooking!

Disclaimer:
The opinions expressed within this article are the personal opinions of the author. NDTV is not responsible for the accuracy, completeness, suitability, or validity of any information on this article. All information is provided on an as-is basis. The information, facts or opinions appearing in the article do not reflect the views of NDTV and NDTV does not assume any responsibility or liability for the same.