A classic chicken curry never fails to impress us. Be it the fiery North Indian-style chicken curry or comforting South-Indian chicken curry, or the distinct chicken curry from West India, no matter what chicken curry you eat, it is sure to tantalise your taste buds like no other dish in the world. Because of the fan following of chicken curry, we always end up making it in bulk. Ever thought of transforming it into some other delectable delicacies? If not, here we bring you 5 ways in which you can use your leftover chicken curry. Read below.


Also Read: How To Use Leftover Food? 5 Interesting Breakfast Recipes You Can Make The Next Day
Here're 5 Ways To Use Leftover Chicken Curry; Take A Look
1. Chicken Curry Biryani: Our Recommendation
Let's hit the list with the recipe we love the most. If you're thinking of giving your last night's leftover chicken curry a new avatar for lunch, fret not, we've got you covered. Here we have found a way to transform the chicken curry into a delectable plate of biryani. Wondering how? Click here.
2. Leftover Chicken Curry Pulao
Next up, we bring you another delectable way of using leftover chicken curry. You can quickly rustle a plate of pulao out of it. It is easier than making biryani. Click here to know the steps.
3. Dhaba-Style Tawa Chicken Pulao
If you want to have something indulgent and also have a considerable amount of time to prepare it, this recipe is worth trying! It has the real flavours of a dhaba. Once you try this, we are sure you will make it time and again. Find the recipe here.
4. Kathi Roll
Looking for a quick fix evening meal? We have found a delectable recipe for you all. Take pieces from your chicken curry, shred them using a knife. Cook a maida roti on the tawa, spread the shredded chicken, add sliced onion, and a bit of gravy on top. Your kathi rolls are ready!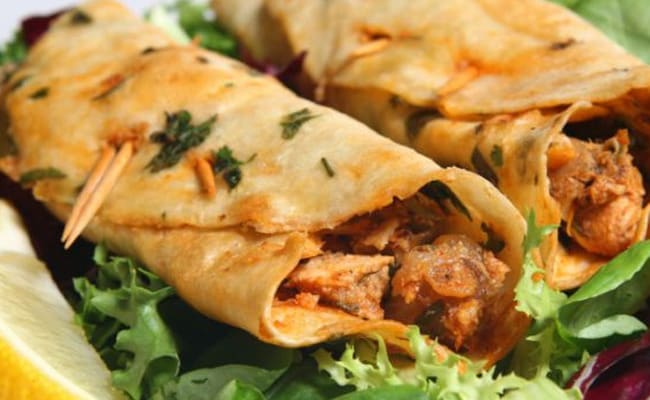 5. Desi-Style Chicken Pasta
If you are someone who is always up for culinary experiments, this recipe is perfect for you. Boil any kind of pasta, mix it with the chicken gravy, adjust the seasonings, and savour! Let us know how it turned out!


So, don't throw your leftover chicken curry from now on. Try out these recipes and let us know which one turned out to be a hit among all.