As Indians, rice is our staple and forms a part of our diet in one way or other. But, nowadays, we find that rice is being made into this big villain that can hurt our health. Well, it's partly correct that white rice is bad for you. Let me break this down for you. White rice in its truest unpolished form contains lot of essential minerals, but it is polished not once but two three times to make it look sparkling white and shiny. This removes any trace of the essential minerals which are present in the outer covering of rice and thus, making it only a source of carbohydrates. Let us look at 5 healthier alternatives to white rice which you can incorporate in your day to day diet. These will bring in a lot of variety to your diet and also help you add many healthy minerals to your daily meals.
1. Foxtail Millet
Foxtail Millet is the second-most widely planted millet in the world. They are high in iron and are totally pest-free. They aid in controlling blood sugar and bad cholesterol levels and increase HDL (good) cholesterol. Foxtail millet is rich in minerals, proteins and fibre. It helps to control blood sugar and
cholesterol
.
How to cook:
Foxtail millet is easy to cook. You can cook it the same way you cook white rice. For 1 cup of millets, add 2 cups water in a pressure cooker.(Also read:
How Ancient Grains Are Becoming Trendy Again
)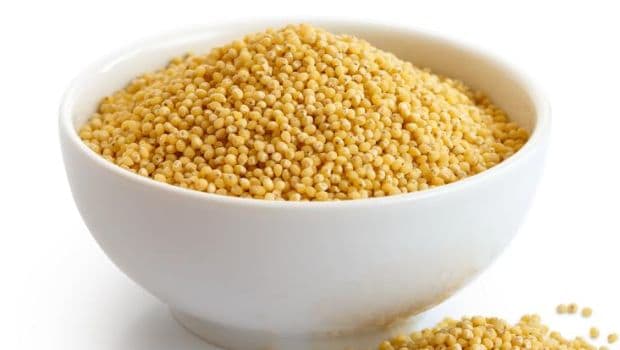 Foxtail Millet is the second-most widely planted millet in the world​
2. Black Rice
Black rice or the forbidden rice (Chinese) is a rare and a very old variety of rice which has been growing in India for centuries. It is mainly grown in the North East region (called as Chak Hao) and the southern parts (called as Kavuni in Tamil) of India. Black rice is rich in antioxidants and fibre. It has
anti-inflammatory properties
and acts as a natural detoxifying agent. It is also known to help fight diabetes.
How to cook:
Soak the rice for about 3 hours in water and pressure cook for 3 whistles and simmer for 10 minutes on low flame.(Also read:
5 Varieties of Rice from South India
)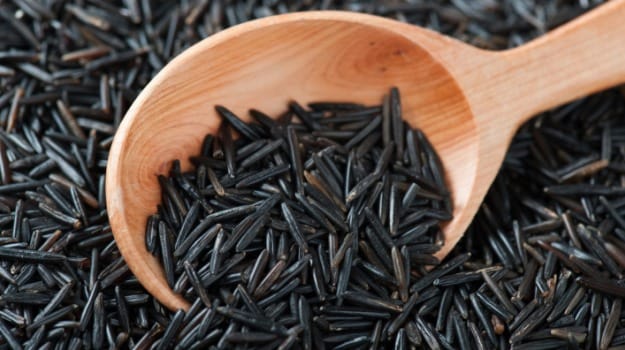 Black rice is rich in antioxidants
3. Navara Rice
Navara rice is considered to be as precious as gold amongst the red rice varieties with a rich aroma. Grown mostly in the southern parts of India, it is revered for its unique medicinal properties. Navara is is red rice variety suited for people of all ages. Its nutrients help
build immunit
y against common ailments especially in the monsoon season. It is the ideal weaning food for infants and highly recommended for pregnant women.
How to cook:
Just like black rice. Soak the rice for about 3 hours in water and pressure cook for 3 whistles and simmer for 10 minutes on low flame.(Also read:
White, Brown or Red - Which Rice is the Healthiest
)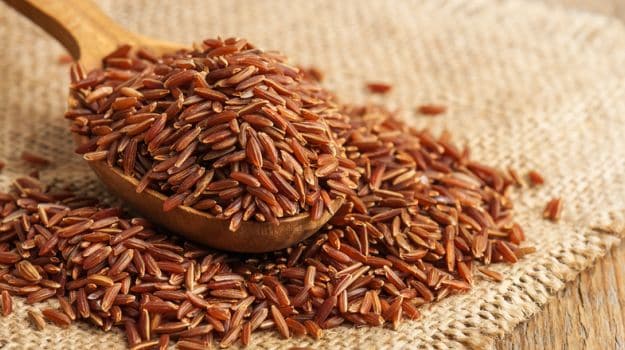 Navara rice helps build immunity
4. Quinoa
Quinoa is a
gluten free protein rich grain
. It is native to South America but is now grown widely across India. This grain is a wonder food for people looking to have a high protein diet. Also, it is super easy to cook and incorporate in your daily diet as a salad, flour or
khichidi.
Quinoa is not only rich in protein but also rich in magnesium and vitamin B2. It high in fibre and low on the glycemic index.
How to cook:
Soak the quinoa for 5 minutes in fresh clean water. Rinse thoroughly until the water is clean and drain before cooking. In a rice cooker, cook the quinoa just like you cook rice. Same time and water is required. Fluff and serve. If you are cooking it on a stove top, then place the quinoa in a sauce pan and add salt to taste. Bring to boil. Cover with lid and let it simmer for 12-15 minutes. Switch off stove and let it sit for 10 minutes. Fluff & serve.(Also read:
5 Best Quinoa Recipes
)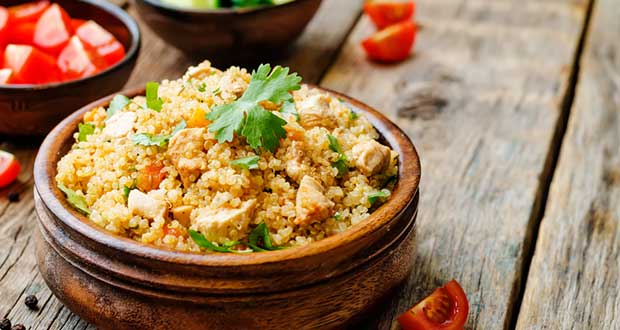 Quinoa is a gluten free protein rich grain
5. Bamboo Rice
Bamboo rice is a delicious wild variety of rice commonly available in southern India. Bamboo rice is actually the seed that is produced by a flowering bamboo at the end of its life span. It is not commonly available since their flowering pattern is highly unpredictable and it may vary from a few years to up to 100 years for a bamboo plant to flower. Bamboo rice is widely known for its fertility enhancing properties. It is a rich source of Vitamin B6 and protein. It is commonly used to control joint pain,
back pain
and rheumatic pain.
How to cook:
Wash and soak 1 cup of bamboo rice for 30 minutes. Then pressure cook with 2.5 cups of water for about 6 whistles and simmer for 10 minutes. If there is any water still left, drain it and use it for soups or gravy since it is highly nutritious.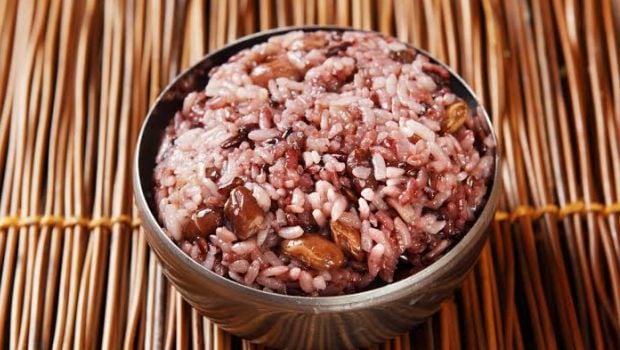 Bamboo rice is commonly available in southern India​
About the Author:
An Engineer and MBA, Vinod founded Naturally Yours with the vision to make healthy and organic food accessible to millions of Indians. He strongly believes that the organic and health food industry is the answer to the major health problems in India.
Disclaimer:
The opinions expressed within this article are the personal opinions of the author. NDTV is not responsible for the accuracy, completeness, suitability, or validity of any information on this article. All information is provided on an as-is basis. The information, facts or opinions appearing in the article do not reflect the views of NDTV and NDTV does not assume any responsibility or liability for the same.