Quinoa Recipes- Contemporary food trends show that we are on a never-ending quest for a healthy lifestyle and a body that is fit, active and immune to diseases. We rummage through numerous food brands to fish out the healthiest and most nutritious food items that are available in the food mart. Experts have long predicted the need to go the organic way, to shun away processed and packaged food articles and embrace nature's fresh produce.

Time and again we get to hear about exotic wonder foods that are now gaining popularity for their magical health benefits and low calorie count. The list is long ranging from goji berries, wheat grass to chia and flax seeds and of course, the super-grain-Quinoa.

Touted as a complete food in itself, quinoa is aptly called the super-grain. In term of its contents and nutritional value, it beats all its fellow grainy competitors. It is high in proteins, monounsaturated fat, potassium, phosphorus, copper, zinc, vitamin E and B6, riboflavin, niacin, thiamine, iron and magnesium, it also has the lowest ratio of carbohydrates as compared to any other grain. Quinoa is full with fiber - twice as much as any other grain and is great for digestion. It is very low in calories and is energy dense. Surprisingly, quinoa has more calcium for you than cow's milk.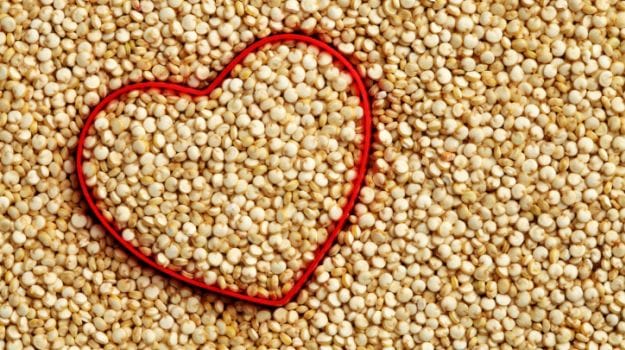 Quinoa is super packed with minerals, vitamins and some of the most beneficial and essential nutrients. It is rich in anti-inflammatory compounds and antioxidants which may assist in combating heart and cancer risks. Experts say that by adding a little quinoa in your daily diet you can maintain blood sugar level, lower down high blood pressure and cholesterol, therefore it is a great dietary addition for diabetics. It is also vital in maintaining HDL or the good cholesterol. Its high magnesium content helps in relaxing blood vessels can alleviate migraine.

Quinoa serves as a viable substitute for wheat and other grains that are not gluten free. There is a wide range of cooking products made from quinoa, available in the market; you can make your choice from quinoa flour to even noodles and chips made from quinoa. The low-allergy potential of quinoa--along with its relatively high digestibility--makes it apt to be included in daily meals of your little ones.

One of the most interesting things of quinoa is its ability to fit according to our culinary needs. You can grind it to make flour and use this healthy version in practically all of your culinary adventures- without counting those calories. Knead a dough, whip up a batter or simply boil it and add to your salads, biryanis, pastas, noodles, they team up well with just about everything.


Here are 11 best Quinoa recipes that you can prepare at home:
Give your traditional risotto cooking a healthier twist. Quinoa cooked with mushrooms, herbs, spices, a little wine and cheese to jazz up the fair.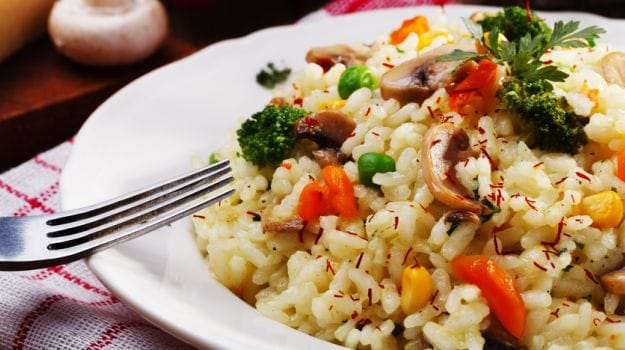 Italian Risotto made the healthy way with quinoa.
Quinoa cooked with oranges, nuts, chickpeas and herbs, experience wonderful flavours coupled with the goodness of nutrients.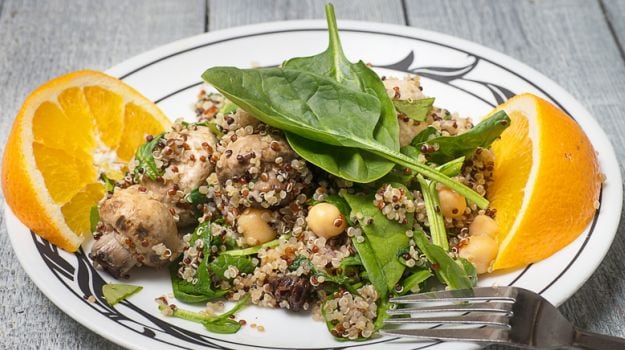 Orange Walnut Quinoa with Chickpeas and Mint.
Here is a recipe that can give you the healthiest start of your day. Boiled quinoa cooked in subtle spices and garden fresh veggies.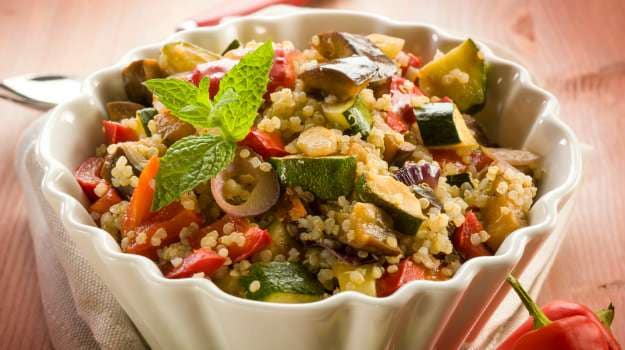 Quinoa sauteed with lot of veggies and herbs, here is a popular breakfast or brunch food.
Quinoa, asparagus, lentils and pomegranate come together to get you cooking one of the healthiest salads. Add a drizzle of sweet lime along with a zingy mustard dressing.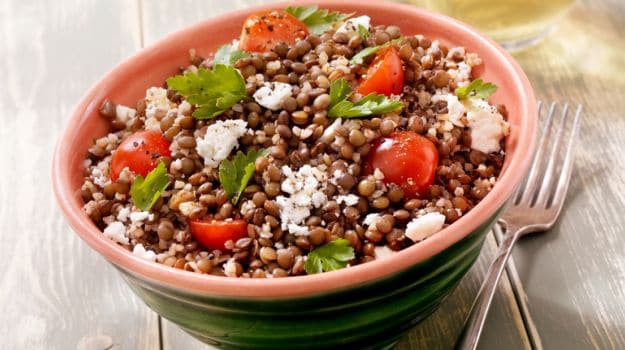 A healthy salad made with superfoods that you'll simply love to relish.
Get the taste of Middle-east right in the comfort of your kitchen, all you need is a healthy dose of quinoa, veggies, herbs and a little cheese to create this exclusive delight.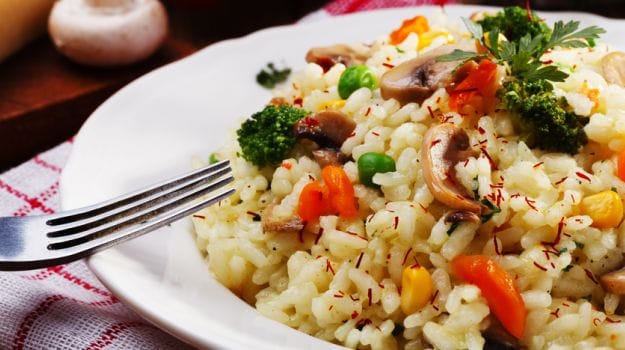 Make the mighty popular tabbouleh salad at home with wheat germ, red quinoa, veggies and nuts.
A delectable, melt in the mouth snack, these healthy tikkis are made with the most healthy ingredients like quinoa, beetroot, couscous and spinach along with oats.
An easy and quick recipe to prepare for breakfast or even get-together's to accompany along with a hot cup of tea.
Delicious and nutrition packed quinoa risotto for easy, lazy brunches that will serve your appetite well. This risotto recipe is as healthy as it can get. Easy, simple and absolutely delicious!
Quinoa risotto with mushroom.


This potato and quinoa cakes with smoked cheese can be a perfect breakfast or dinner companion. Pair it up with mint or tamarind chutney and quinoa salad with some chopped fruits and enjoy!


A refreshing, chilled salad packed with the goodness of quinoa and sunflower seeds along with citrusy cranberries and mandarin oranges tossed in a dressing of honey, salt and extra virgin olive oil.
This recipe is a delicious and healthy dessert that is also very easy and quick to make. It can be a perfect option to prepare for any special occasion, festival or gatherings.


These potato and quinoa cakes with smoked cheese can be a perfect breakfast or dinner companion. Pair it up with mint or tamarind chutney and quinoa salad with some chopped fruits and enjoy!