The Thai Massaman Curry is one of those intriguing dishes that are delicious with a complexity of flavours, overwhelmingly popular, and yet surrounded by mystery. How did this dish, which has been voted as one of the world's most delicious foods, come about? Stories about food are almost as important as its flavours. The Massaman Curry has sufficiently satisfied ones associated with it. The popular notion of course is that the curry originated from a blend of Indian and Chinese influences in Southern Thailand. Massaman ostensibly comes from "Mussalman", referring to the Muslim traders chartering the spice route. There is, however, another story too. According to it, the curry originated in central Thailand in the royal court of Ayutthya that had prominent Persian influence.
The second is a fascinating story and if you trace it through spices it becomes even more so. There may be some credence to this theory, believed in amongst others by Chef David Tompson, the Australian chef known not just for his restaurant Nahm but regarded as a global authority on Thai food. Spices often spill out secrets that have got lost over a period of time. And in the case of Massaman Curry, it is star anise that does the talking.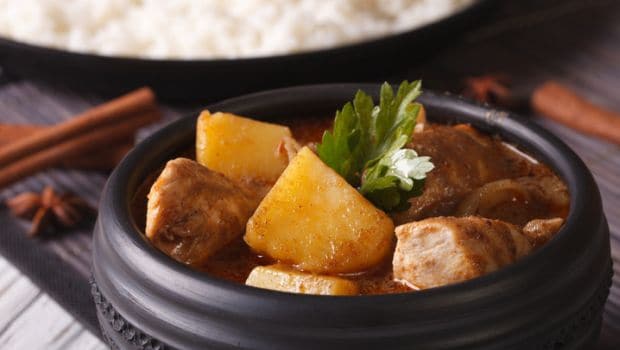 Star Anise - The Persian Connect
One of the vital whole spices that goes into the cooking of the curry, star anise points to a Persian link to the curry. Fennel like in terms of its sweet notes, star anise, which is no relation to anise, is now used as a cheaper substitute to the latter in bakery products in the West as also in the production of ouzo/arack, the aniseed liqueur and absinthe, becoming fashionable globally, once again.
However, it is the sophisticated Persian cuisine that uses star anise in its own right. The spice is an important ingredient of Ras el Hanout, literally meaning, "head of the shop", the important spice blend used in Middle Eastern and Moroccan foods. The idea of mandatorily having some sweet spicy notes in savoury dishes can be traced to the Persian world that has influenced Arabic cooking as well as food in the Subcontinent. The use of dried rose petals to finish a dish is an example. Similarly, star anise functions as a "sweet" aromat, even though it is bolder than both fennel and anise in its aroma.
In India, star anise, or chakri phool, as it is called in Hindi, is part of the spice box too. It is part of the "garam masala" that various regional cuisines use, in the meat dishes of Delhi and UP, influenced by Persian cuisine, via the Mughal court. Still it is one of those lesser known spices that no one really places too much attention on and easily skips.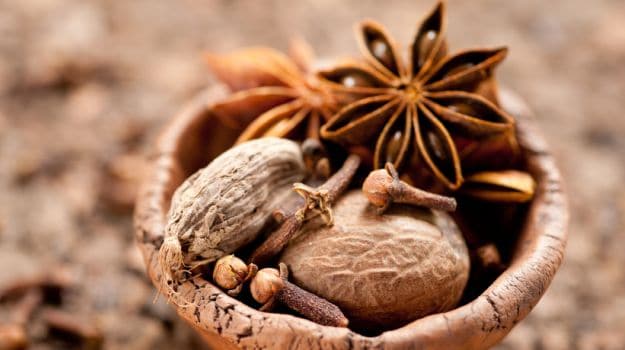 Star Anise - the Chinese Five Spice Mix
When you go East, however, to China, star anise is a spice that you cannot miss. It's the ingredient that defines the distinctive flavour of the Chinese five spice powder. It flavours broths and soups, including the Vietnamese Pho, as well as tomato-based sauces, and combines well with meats like pork.
Because of its origin, the Massaman Curry is usually made with only chicken or mutton. The addition of star anise to flavour it (along with spices like cinnamon) is thus deemed a Western-Persian influence rather than an Eastern-Chinese one; though of course it may easily have been the later that contributed the choice of spice to the curry. Star anise is native, after all, to Southern China, still its biggest producer. The 'Before Christ' spice trade mixed things up resulting in complex yet delicious tastes.
Using Star Anise
If you want to use the ingredient this time of the year, do so in soups, curries and cakes. The benefit is also that the spice has useful medicinal properties. It is used in stomach medicines to combat colic, is a diuretic that helps fight rheumatism and back pains. It is also helpful in warding off the flu and coughs and has anti-bacterial, anti-fungal properties as well.
Perhaps the most common way in which all of us it unknowingly is as "chai masala". This is what gives the sweet-spicy notes to the tea spice. Winter may be an appropriate time for such masala chai.
Here's the recipe of Chinese Five Spice powder, which you can sprinkle into quick stir-fries and curries to spruce up your regular fare - Chinese Five Spice.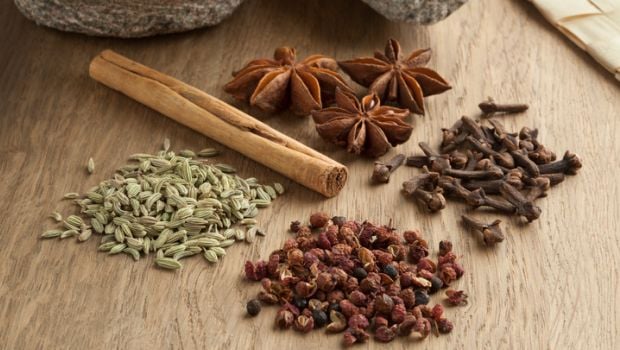 About the Author:
Anoothi Vishal is a columnist and writes on food for The Economic Times and NDTV Food, and runs the blog amoveablefeast.in. She tracks the business of restaurants and cuisine trends and also researches and writes on food history and the cultural links between cuisines. Anoothi's work with community-based cuisines led her to set up The Great Delhi Pop-Up three years ago, under which she promotes heritage, regional and community-based cuisines as well as researched and non-restaurantised food concepts. She has also been instrumental in reviving her own community's Kayastha cuisine, a blend of Indo-Islamic traditions, which she cooks with her family and has taken across India to a diverse audience.Disclaimer:
The opinions expressed within this article are the personal opinions of the author. NDTV is not responsible for the accuracy, completeness, suitability, or validity of any information on this article. All information is provided on an as-is basis. The information, facts or opinions appearing in the article do not reflect the views of NDTV and NDTV does not assume any responsibility or liability for the same.