While you all know Bangalore as a city of entrepreneurs, IT professionals, and students, did you also know that this place is a foodie's paradise? While the city is bustling with tall buildings and corporate offices, the streets of the region have a different story to tell. Any place you visit in Bengaluru has its own famous food joints offering you some delectable delights. From thick dosas laden with chutneys to sweets that you won't be able to resist, Bengaluru street food is a must to discover for all food lovers! However, if you are unsure of what all to try, here we have a list of things you can explore:


(Also Read: 10 Best Romantic Restaurants for Candle Light Dinner in Bangalore (aka Bengaluru)
Here Are 5 Bengaluru Street Foods To Try
1. Dilkush Mithai (Our recommendation)
If you are someone who likes less of a sweet taste, this dilkush mithai is a must-try! Pieces of candies mixed with coconut and mawa are filled in a pastry and cooked to perfection. The flaky texture and sweetness inside will make you crave more and more of this goodness!
Idli is loved around the country. The simple taste topped with a variety of chutneys is fulfilling to the core. Thatte idli is a type of idli that is made using the same rice batter; however, the shape and the size of idli are different. It is best served with podi masala and ghee.


Mangalore Bun, a specialty of the Udupi region, is a sweet, soft, and fluffy puri made of bananas. These simple-to-prepare Mangalore banana buns are typically enjoyed with sambhar and coconut chutney.


(Also Read: 5 Most Popular Veg Restaurants in Bangalore)
Butter Dose, also known as Davangere Benne Dose, is a variety of dosa that originated in the Karnataka's Davanagere city. In English, the phrase "benne dosa", which literally means "butter dose." It is delicious and a must-try!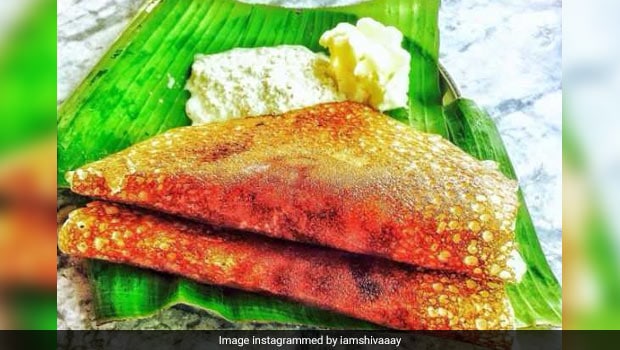 An exclusive filter coffee maker is used to brew real South Indian filter coffee. This can easily be purchased from your local general store or even online. But nothing compares to the flavour of street-style filter coffee.


So, the next time you are in Bangalore, you cannot miss out on these foods!