To coerce a staunch meat eater to walk into an absolute vegetarian restaurant can be a Herculean task. But then again, once in a while we come across a restaurant, probably by coercion as we said, or by chance, that blows our mind away. That these restaurants don't mess around with familiar flavours is probably the biggest reason behind their success. From decadent pastas,
Thai
curries, to Aloo
Parathas
, ma ki dal, Malai Kofta, and even the standard dal and rice – my most memorable Indian food experiences in
Bengaluru
have been created in vegetarian restaurants. Here's a list of a few of those favourites:
1. The Higher Taste
There's a little bit of magic in this food. Based on the
Sattvic
philosophy of using
no onions and garlic
, and also sticking to absolute fresh ingredients, The Higher Taste, located inside ISKCON, has been dishing out exemplary food, most of the time, for the past five years. However, the food is not your typical next door kind. Take for example the Hagalakai Gassi – stuffed bitter gourd, cooked in a tangy curry. You kind of have to love bitter gourd to enjoy this one. For something familiar to start with, try the Gobi Kempu Bezule – Mangalore-style crisp-fried cauliflower. A personal favourite is the Vazhaipoo Mulungai Kolambu – a coconut-based gravy with drumsticks and banana flowers. For something similar and yet decadent, the Bukhare ki
Dal
and butter
naan
is a go-to treat. There are a lot of unusual flavours here, and yet you don't find yourself grappling with the newness, which is probably what makes this restaurant so popular. And if you don't want to order a la carte, you could just go for their buffet.
Meal for two: Rs 1,200 approximately.
Address: SKCON Temple Complex, Hare Krishna Hill, Chord Road, Rajajinagar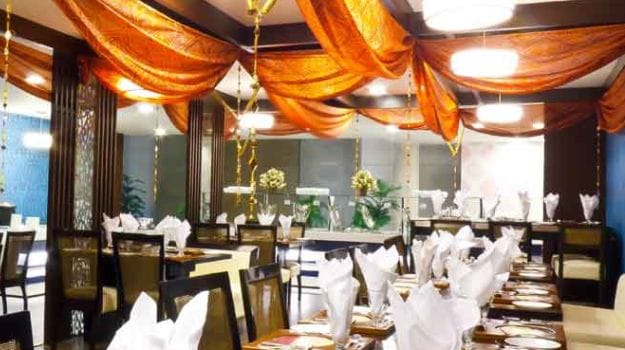 2. Kesariya
In South India, we don't instinctively pick
Rajasthani
food, unless we're secretly obsessed with it. However, when Kesariya launched in the city, it brought with it a slice of Shekhawati, a region in Rajasthan. What they serve here is a thali – featuring some of the dishes that are popular in Shekhawati. There's no fixed menu here, so you might not always get the same thing twice. But what makes this food special is the fact that the kitchen is manned by a third generation Maharaj who is from the region, and has more experience cooking in family kitchens than at commercial outlets. Dominated by the use of saffron, dry fruits, jaggery,
ghee
and millet, the food isn't as spicy as how it's made in some other parts of Rajasthan. You'll get
Bajre
ki Kheech (khichdi made from millet) – something that does require a little acclimatisation. Then there's something called the Raabdi Kadi (not a dessert, but a curry made with millet flour). Some of the other dishes that are served here are Govind Gatta, Sattu Ki Baati, Kaachri Ki Lunji, Lehsue Ka Achar, Makhane Ki
Kheer
, Akhrot Halwa, and Chidhava Ka Peda. If you're not familiar with any of these, ask the servers. They seem to know the menu well, and will tell you what goes into what.
Meal for two: Rs 1,000 (for two)
Address: 55 Goenka Chambers, Jeevan Griha Colony, 19th Main, Phase 2, JP Nagar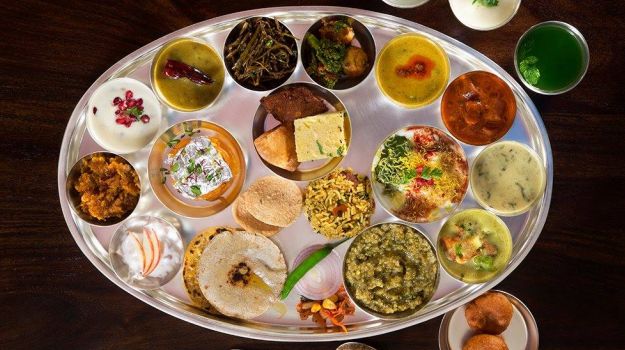 3. Imli
Located inside a cheerful bungalow in Indiranagar, Imli is where you go to eat North Indian 'home' food. The menu is fairly expansive, so take your time with it. They do have a
lunch
combo, but the a la carte menu is way more interesting. From a range of interesting starters,
chaats
, to curries and mains, they've covered a little bit of everything, as long as it's North Indian and vegetarian. One of their best creations however is the
khichuri
(Bengali
khichdi
), and even though this recipe doesn't include the vegetables, I would pick this one over my mother's. The portions are large, so consider that before ordering. From Punjabi Chole, Matar Makai Methi, Paneer Butter Masala to Lobia Masala, Desi Dal Tadka and the standard
Rajma Chawal
– I've had to make quite a few trips here to try something from every category. But in all frankness, I am happy eating the Aloo Paratha with
raita
here for lunch and dinner. Or grab their
samosas
with
masala chai
on a rainy evening. And yes, Imli makes delicious Rose Milk, if that's your thing.
Meal for two: Rs 600 (approximately)
Address: 204, 5th Main, 7th Cross, 1st Stage, Off 100 Feet Road, Indiranagar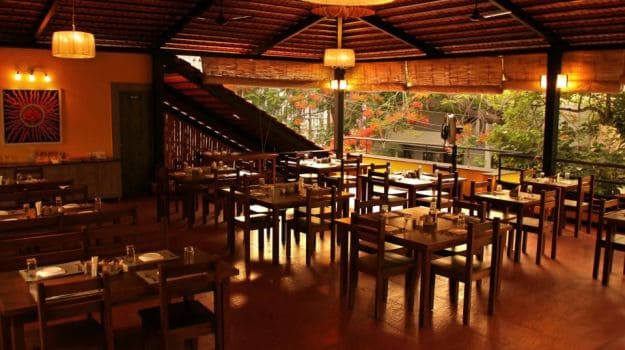 4. Luo Han
It's Chinese, and it's vegetarian. Quite an oddity, isn't it? But once you walk into this rather quirky joint, you will not feel too sorry for yourself, unless of course you're too adamant about eating meat in your
Asian food
. Notwithstanding all the red, and the slightly garish décor (reminiscent of old Chinese movies), the food here is actually decent. And despite it being a
Chinese
restaurant, a favourite here is the Thai Clear Soup. And since everything here is vegetarian, you don't have to ever wonder where the meat came from. Try the Steamed
Tofu
in hot garlic sauce, or the Thai Spring Rolls. There is a range of sauces, with a standard combination of vegetables, which go well with noodles or rice. But the Peanut and Sesame Noodle with a spicy coconut curry with your choice of vegetables or even soya fish can easily become comfort food. And yes they have loads of flat noodles and even
meifoon
. The Asians love macaroni by the way, so you might want to checkout the Thai Red Curry Macaroni. The lady who runs the place can be a little grumpy, and while it could be for effect, I suggest you let it slide.
Meal for two: Rs500 (approximately)
Address: 666, 27th Main Road, 13th Cross, Sector 1, HSR Layout
5. Little Italy
This restaurant would not have featured anywhere on my list, had it not been for the fact that I was eventually convinced of its popularity. Avoiding pizzas is my life's mission, but you can happily spend more than 10 minutes deciding on which one to go for. What I can't refuse is a good risotto (even if it's vegetarian) despite the calories that come with it. Here the
risotto
is made with brown rice. Well, why not? It didn't do me any injustice. The Risotto Ai Funghi Porcini, made with porcini mushrooms, cream, and parmesan is a personal favourite. The Pasta Al Sole Di Sicilia (fresh tomatoes, basil, garlic, olive, capers, sundried tomatoes, and parmesan) has a lovely bite to it, and the Lasagna Alla Napoletana (read: lasagna made with lots of cheese) is rather good for the soul. I was forced to skip dessert, but if you happen to try the Tiramisu there, let us know what you think of it.
Meal for two: Rs 1,200 (approximately)
Address: 2017, Near Reebok Showroom, HAL 2nd Stage, 100 Feet Road, Indiranagar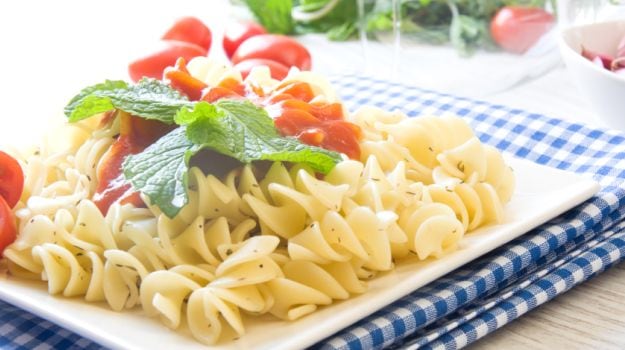 Disclaimer:
The opinions expressed within this article are the personal opinions of the author. NDTV is not responsible for the accuracy, completeness, suitability, or validity of any information on this article. All information is provided on an as-is basis. The information, facts or opinions appearing in the article do not reflect the views of NDTV and NDTV does not assume any responsibility or liability for the same.