Our love for
chaats
this season continues as we send our tasting scouts to find some of the best
panipuri, golgappa, phuchka
or
pani ke bataashe
they've ever had. That's the beauty behind the innocuous deep fried snack – fill it up with goodies, and flavoured water, and it's almost like a good addiction. Then again, a bad
panipuri
can ruin an entire experience. And as you go from state to state, these delicious treats change in taste and flavour, and yet conjure the same kind of charm.Did you know that the
panipuri
has almost a dozen different names that changes from region to region? In fact the recipe for the
puri
isn't always the same. While semolina and refined flour are the standard ingredients, the ratio of these two ingredients results in slightly different tastes as well.Here are a few of our favourite
panipuri
joints from different parts of the country -
Mumbai's Panipuri
The Mumbai
panipuri
can be found almost everywhere – from restaurants to the streets. And while most people have their favourite haunt that they will rarely budge from, there are some that are uniformly popular.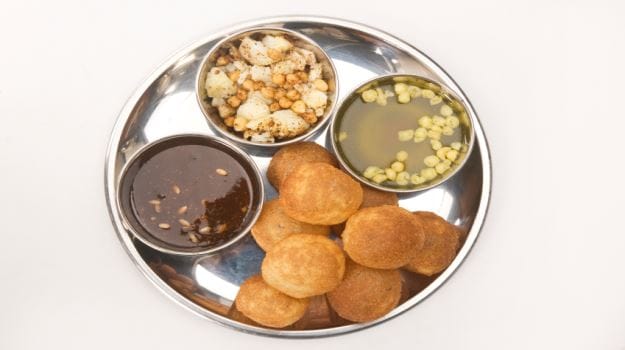 Elco Market
on Hill Road in Bandra is one such spot. They use filtered water to make the
pani
, so you can heave a sigh of relief for your stomach. The crowd is what you need to worry about here though. The Chowpatty at the Northern end of Marine Drive is filled with
panipuri
stalls that you can't miss. The food stalls that dot Juhu beach are equally busy on weekends and holidays. Here is where you get to taste the famous Mumbai
panipuri
.
Shivkripa Panipuri Stall
near the John Baptist School in Thane west has quite a fan following among the locals. The tamarind
chutney
that's added to the
panipuri
is full of flavour and takes it to another level. There's a place called Appointment in Seven Bungalows in Andheri west that serves crisp
puris
with deliciously balanced
pani.
Jai Bajrang Chaat Centre
near Greenfields Society on Jogeshwari Vikhroli Link Road is also famous for its
panipuris,
especially since you can choose between a filling of chickpeas or potatoes.
Mumbaidevi Commercial Centre
in Zaveri Bazaar is home to Bhagatchand Tarachand that you might like to check out if in the area. Their
chaat
counter is quite a hit. If you're around Warden Road near Breach Candy, there's an easily-missed stall near the Breach Candy Hospital. The
panipuri
there too is quite delicious, and spicy too. And finally there's the
Vithal Bhewala
near CST station. It's known to be quite legendary because it dates back to pre-independence days. Don't miss this one out.
New Delhi's Golgappas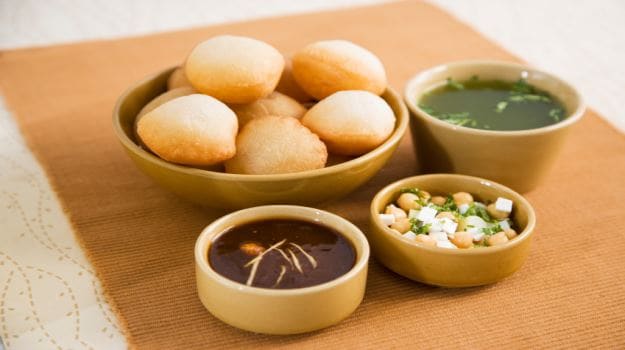 Delhi
golgappas
aren't identical to the
panipuri
of Mumbai. The
puris
are often slightly elongated when compared to what's available in the rest of the country. The
golgappas
at
Chote Lal Chaat Bhandar
at Chawri Bazaar comes with a spicy filling and the water is tangy for sure.
Ashok Chaat Bhandar
at Sitaram Bazaar in Chandni Chowk is also known for this treat. You can also try it out with the sweetened water if you don't want the spicy one. Chandi Chowk is also home to
Lala Babu Chaat Bhandar
where the water is flavoured with jaljeera, a welcome change from the tamarind water, which works as a digestive too.
(The Samosa Trail Across India: From Kolkata's Singara to Gujarat's Patti Samosa)
The
golgappas
at
Shree Balaji Chaat Bhandar
in Chandni Chowk can be described as 'perfect'- crisp spheres, just the right amount of spiciness in the filling, and the cool tang of
tamarind
pervades your mouth once you put the
golgappa
in. If you've not tried
golgappas
here, then you're missing out on a legendary experience in Delhi. Jai Mata Di Chaatwala near the UPSC Building at Man Singh Road is worth checking out too.Delhi is also home to the famous Kolkata
phuchka
that you can find at
Bengali Sweet House
in Connaught Place.
Grover Sweets
at Rajouri Market is a good stop too. The water has mint in it, adding a twist to the usual tanginess. And if you're near Pitampura, drop by
Bittu Tikki Wala
for their special versions.
(Coming Soon: 10 Restaurants in Delhi Launching Near You)
Kolkata's Phuchka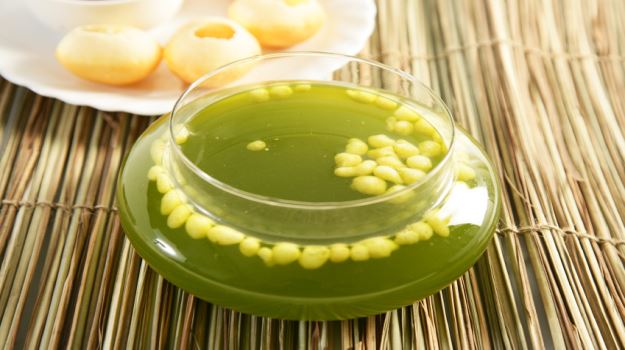 In Kolkata, your immunity system is tested by how much
phuchka
you can eat at one stretch. The best ones are often found on the roads, and people have their favourite destinations.
Behind New Market
, there are quite a few sellers who have been selling
phuchka
for decades. Lacing one side of
Vivekananda Park
at Southern Avenue, a queue of
chaat
vendors have been dishing out the treats for years together. They tweak the spicy potato mix according to your taste buds and you can also have it by combining the
khatta-meetha
water.In Salt Lake City there is a stall near
Tower number 4
, and is quite popular in the area. The vendor has managed to get the water mix just right, along with the potato stuffing. If you're lucky to catch the guy near PC Chandra Jewellers at
Ultadanga
, you will be treated to some delicious
phuchka
as well. Vardan Market is known for the
chaat
sellers outside, and the
phuchka
here is a must have. Located outside Victoria Memorial, the
phuchka
stall of the 70s is legendary. Try it out.In New Alipore, outside
Nandan Market
, is a
phuchka
seller who's famous for his different versions of the tamarind water. He makes one with
jal jeera
, and one even with raw mango pulp! A good place to find
phuchka wallahs
are outside college campuses, and
Jadavpur University
has one sweet spot outside gate number 4, where you can indulge in the spicy phuchka. And yes, try out the
aloo dum phuchka
at the entrance of
Dakshinapan Shopping Complex
in Dhakuria. The husband-wife duo that runs the stall is famous for their spicy mixes. But the
aloo dum phuckha
where a whole spicy potato is stuffed inside the
puri
is truly unique.
(Feasting in Kolkata: 7 Restaurants Worth Visiting)
Bengaluru's Version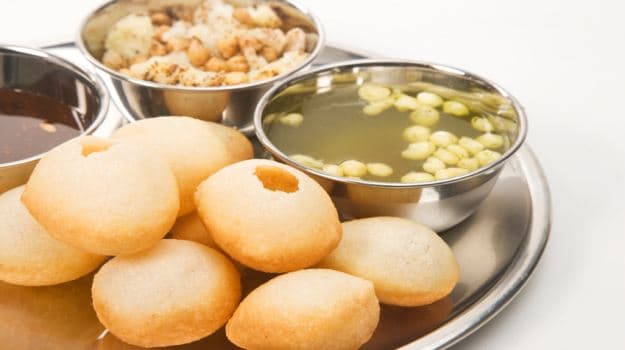 In Bengaluru, the traditional
panipuri
and the Bengali version of the same has been tweaked to suit a more local palate. Therefore onions are a common feature. The potato mix is often not spiced, but then again it does vary from area to area.
Koramangala
is one place where one can find the traditional Kolkata
phuchka
, such as outside Juke Box. Places like
Anand Sweet
sells sanitised versions of the
panipuri
and are fairly okay if you're a stickler for hygiene.In Rajajinagar,
Thengu Mane
makes
panipuris
where the
pani
contains coconut water. Of course it lacks the bite of the tamarind water, but is surely an unusual concoction.
Calcutta Victoria Chat House
, located in Jeeva Bhima Nagar, RT Nagar, and Basavanagudi, serve fairly decent
phuchkas
along with their other
chaats
.
Chaat Wala
on Jyoti Nivas College Road is a small eatery that serves the
panipuri
in a rather hygienic way, and isn't too bad either. In Brookefield,
Kesar Sweet Shopand Fast Food
lets you choose
puris
made only with semolina, apart from the standard
atta
version.
(Drink Till You Drop: 7 Smashing Watering Holes in Bengaluru)
Other citiesHyderabad:
Maharaja Chaat in Jubilee Hills.
Ahmedabad:
Shantaben Panipuriwala, opposite Victoria Garden, Ellisbridge Corner
Nagpur:
Gurukrupa Chaat Centre, Pratap Nagar
Pune:
Jaishanker Panipuri wala, Janmohammad Street, Babajan Chowk, Camp Area
Chennai:
Gangotree, Cathedral Road, Gopalapuram
Disclaimer:
The opinions expressed within this article are the personal opinions of the author. NDTV is not responsible for the accuracy, completeness, suitability, or validity of any information on this article. All information is provided on an as-is basis. The information, facts or opinions appearing in the article do not reflect the views of NDTV and NDTV does not assume any responsibility or liability for the same.